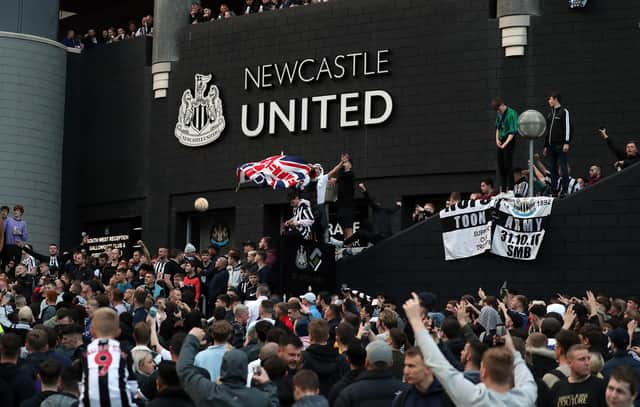 A new survey has ranked Newcastle United as one of the worst clubs for fan engagement in the country across the 2020-21 season.
The review, which is carried out by Think Fan Engagement, saw Newcastle United ranked 87 of the 92 Premier League and Football League clubs across the 2020-21 football season across the categories – Dialogue, Governance and Transparency. Clubs are awarded points across each category before being ranked on a total of these three numbers.
United are the lowest ranked Premier League team with a points total of 30 while Leeds United, their closest Premier League counterparts, were awarded a total of 35 points.
Mike Ashley and those in charge of the club saw their highest score come from the dialogue category, where they were awarded 20 points. This looks at the meetings which are in place to practice two-way communication with a fanbase as well as structured dialogue between supporters groups and fans forums, as well as how the club's social media help channels or supporter liaison channels.
Transparency is where Ashley and his group really struggled in the survey, being given a damning rating of zero out of 80. This looks as whether or not agendas or reports of minutes are released to the fanbase or fan groups following meetings.
Newcastle also rated low in terms of Governance, which looks at fan representation at the board level of clubs, club and supporters charters and fan consultation. The club received a score of ten for this.
For how the ratings are calculated in full, click here.
This study also comes from a season where fans were refused access to stadiums due to Coronavirus restrictions, with Think Fan Engagement saying "engagement doesn't stop because the fans aren't in the stadium. In fact, the engagement arguably becomes more important.
"The whole of 2020/2021 saw clubs in the position of having their season played out, bar a few test events and play-off games, behind closed doors. Covid gave us the chance to actually see what 'football without fans' really looks like."
Only Swindon Town, Harrogate Town, Bolton Wanderers, Burton Albion and Gillingham recorded worse scores in the study. Exeter City took the top spot.