It's tough to find a Newcastle United fan who believes Steve Bruce should remain in his head coach role.
After two and a half years it appears the Magpies faithful have more than had their fill of their manager, especially following no win in SEVEN in what has been a disastrous start to the 2021/22 Premier League season.
So, at NewcastleWorld, we asked fans to have their say on the head coach. And here, in their own words, is EIGHT fans' views on Bruce and his future - from the understanding, to the very, very angry.
'Do the honourable thing by walking away'
If Bruce has any respect for the club and fans he should just admit the fact he is failing and he must do the honourable thing by walking away.
His greed for a payout shows he's only here for the money and not for the club he supports. (Slee Robin - @EngeLskLeinz00n)
'Players have gone backwards'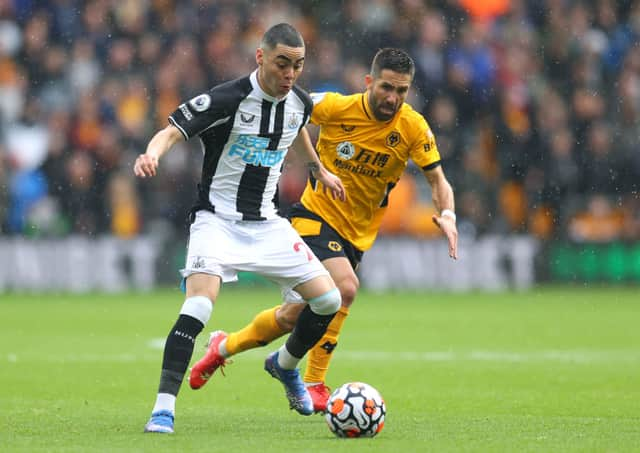 Newcastle lack any real identity or style. We used to be hard to beat. Didn't score many, but didn't concede many either. Now everything that we were has fallen apart.
Players like Sean Longstaff, Isaac Hayden and Miguel Almiron etc, have gone backwards. Players who looked like good youngsters a few years ago, are somehow worse with experience.
I feel like there's no escape, no relief for long suffering fans. We have to suffer for supporting and loving our club because two or three people at the top refuse to sack him, which lets face it, would be a mercy to him as well because he's never going to win the fans over. (Andy 🟨🟥 - @apb7891)
'Bruce's time has been one of luck'
Steve Bruce's time has been one of luck.
Newcastle have been lucky that the calibre of teams coming up have been a lot worse then us. And we have a sprinkling of quality - that helps us stay up.
Bruce acts like a manager from the 90s, not someone who is tactically adaptable. He has managed to alienate fans, journalists and players. And has taken the heat off Mike Ashley, which shows how bad a job he is doing.
My emotions towards him is now one of hopelessness. His tactics and in game management are shocking and he is more likely to lose you a game then win it. Apart from a few exceptions he has made every player worse at Newcastle.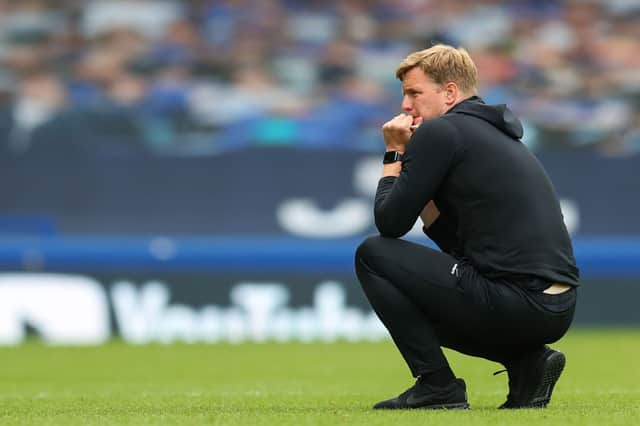 He needs to go. I'd bring Eddie Howe.
At the moment we will go down with a whimper. (Sam Bouttell - @BouttellSam)
'I would take Chris Wilder'
I never hated Bruce, like others, and have recognised the difficult job he has - and the hand dealt to him. But feelings are changing now.
He is disliked and universally unpopular with the fan base. That can't be good for him, his health and the club.
There should be a parting of the ways, with all parties maintaining some dignity and respect. I think the hierarchy need to act now, and bring in someone with fresh ideas. I would like someone like Chris Wilder to take the job. (Ben Simpson - @beno_simmo500)
'One of the worst sides in the Premier League...EVER'
Bruce has made the club I love, very dull and dire, thanks to his poor management.
I hoped, at some point, he would resign and do what will a true Geordie would do.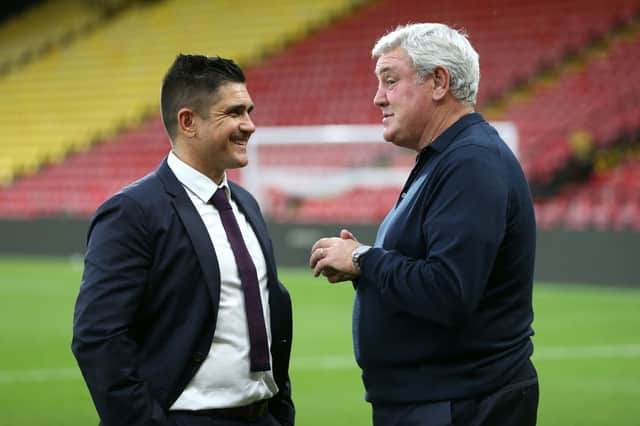 It is heartbreaking to see a team with quality players like ASM, Wilson & Almiron under-performing. We are surely one of the worst Premier League sides to ever exist - and that's just totally unacceptable for a team like Newcastle United.
We are not one of those Championship teams who get promoted once every 10 years. We are Newcastle United. We have history. I know we aren't capable of winning the league right now, but with a decent manager, we can outperform the likes of Leicester, Brighton and Brentford.
Bruce's mismanagement of the club has driven a lot of fans, including myself, to the point of seriously thinking about giving up. You can't call yourself a football fan and support a team managed by Bruce.
Now amidst all of that chaos, I believe the problems have solutions. It's time for the fans to unite and take some serious actions to force Mike Ashley's hands and make him to pull the trigger and sack Bruce. (Dr Rasan Brzo Aziz - @RasoXoshnaw)
'I stood up for him before - but now he is starting to annoy'
He was a very underwhelming appointment but I got behind him and was hoping he'd do well. I've stood up for him in the past but he has really started to annoy me this season, especially saying the same things every week after every bad result .
If he walked now fans would respect him a lot more. If he stays and brings us down, which looks increasingly likely, then he'll be despised even more.
He is tactically inept and just hopes for the best. He should do the honourable thing, hold his hands up and admit it's not working. (John Paul Nagle - @Nagser82)
'Football has moved on - he hasn't'
I'm a UEFA B qualified coach and I coach in education and semi pro levels. What I can't see in the two and a bit seasons Bruce has been in charge, is a playing identity, coaching philosophy or progression in players - a lot have gone backwards.
The style of play is awful - play as deep as you can with nine players behind the ball with the hope a bit of magic by ASM, Miguel Almiron or Callum Wilson will win a game.
His press conferences are embarrassing, talking up opponents and down the Newcastle players. Football has moved on - he hasn't.
Bruce keeps saying he's one of us and wants what is best for club, well if he did he'd walk away. (Scott Biffa Carlin - @carlinbiffa)
'I feel for Bruce'
I genuinely think Bruce cares to some extent... he is in the best position (career wise) he will ever be so is a 'yes man' and by being so... is implicit and complicit to Ashley. I feel for Bruce but feel more for my club.
(Joey Randell - @JoeyRandell)