Throughout Ashley's tenure, Newcastle have ranked low in net-spend with £176.8 million meaning an average of £4.3 million per player - however, they will not be having that problem from now on.
The Toon's new ownership is one that is incredibly lucrative, with Saudi Arabia's Public Investment Fund (PIF) becoming the wealthiest owners in world football with an estimated worth of £320 billion.
With such riches, questions have been raised regarding future recruitment, with high-calibre names such as Kylian Mbappe and even Lionel Messi mentioned.
However, reports suggest that the new Newcastle owners are not planning to spend splurges of bottomless cash on players just yet, but what are some realistic and ambitious names they could be looking at?
Ousmane Dembele - Forward, Barcelona, £45 million (TransferMarkt), 24 y/o
Barcelona's injury-hit dynamic forward, Ousmane Dembele, would be a great marquee addition to the Magpies' frontline.
Aside from fan favourite Allan Saint-Maximin, the Newcastle squad lacks creativity and an injection of pace that terrifies defences, which Dembele will bring along with tricky dribbling.
Dean Henderson - Goalkeeper, Manchester United, LOAN or £19.8 million (TransferMarkt), 24 y/o
The goalkeeping position at Newcastle United is a weird one - they have solid Premier League quality already with the likes of Karl Darlow, whilst Martin Dubravka has proven to be quite the shot stopper when he is fit.
But having a new fresh young face between the sticks like Dean Henderson, someone who already has good Premier League experience, could be perfect to usher the Magpies into a new era.
The 24-year-old is currently desperate for first team football at Manchester United as he is being kept out of the team by Spanish international David De Gea, so he would be available on either a loan or a permanent deal.
James Tarkowski - Defender, Burnley, FREE, 28 y/o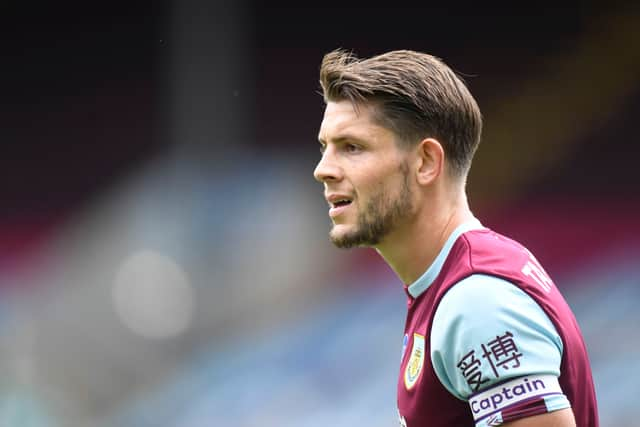 Conceding the joint-most goals in the Premier League this season with 16, it is clear to see that the Newcastle squad is in desperate need of a reliable central defender.
One of the stalwarts of Burnley's solid backline, James Tarkowski, is remarkably available on a free transfer at the end of the season and will bring strong tackling and leadership to the club.
Jules Koundé - Defender, Sevilla, £54 million (TransferMarkt), 22 y/o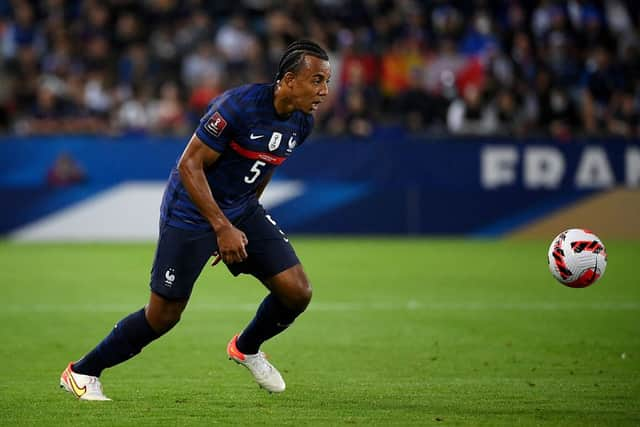 The central defender has immense amounts of potential and has already won the Europa League and more recently the Nations League at the young age of 22.
The Frenchman was Chelsea's primary defensive target to replace Kurt Zouma in the summer, but could not strike a deal in time with Sevilla.
Andreas Christensen - Defender, Chelsea, FREE or £31.5 million (TransferMarkt), 25 y/o
Under the tutelage of Thomas Tuchel, Andreas Christensen has proven to be one of the Premier League's best centre-halves of the past few years.
The Danish international is a Champions League winner and is a great reader of the game with tenacious tackling, even if he isn't the best in aerial duels.
The 25-year-old could be available on a free next summer with talks reportedly stalling over a new deal at Stamford Bridge, but Christensen would only join Eddie Howe's men if they can find a way to stay in the Premier League.
Valentino Livramento - Defender, Southampton, £35 million, 18 y/o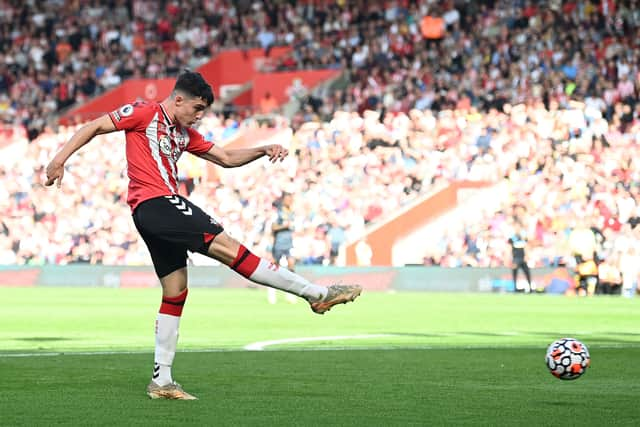 Livramento is one of this season's surprise packages, with the 18-year-old right-back showing levels of composure and on-the-ball ability that is well beyond his years.
He has one assist in seven games so far, and his former club Chelsea have a buy-back clause of between £35-40 million that will come into effect from 2023.
Kieran Tripper - Defender, Atletico Madrid, £16.2 million (TransferMarkt), 31 y/o
Winning his first league title during his around two year spell in Spain with Atletico Madrid, Kieran Trippier is reportedly set to become the first signing under the new Saudi regime.
The former Burnley and Spurs star is a reliable option at fullback and will almost certainly walk straight into the Magpies line-up as Eddie Howe seeks Premier League survival.
Theo Hernandez - Defender, AC Milan, £45 million (TransferMarkt), 24 y/o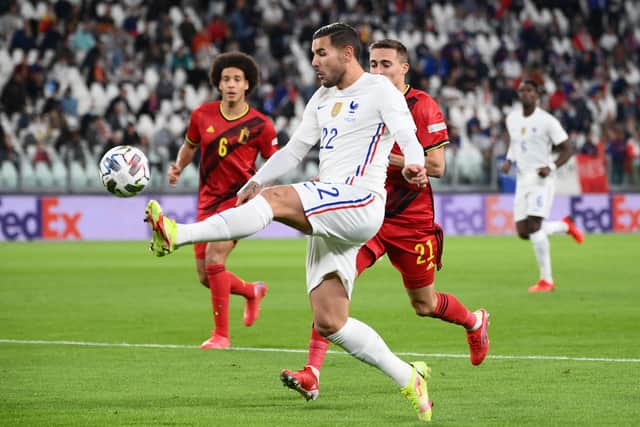 Adding further dynamism to Newcastle's full-back area, Theo Hernandez is a French international and performed well during this year's EURO 2020.
He is as good going forward as he is defensively, registering 7 goals and 5 assists in the Serie A last season as AC Milan finished 2nd.
Franck Kessie - Midfielder, AC Milan, £49 million (TransferMarkt), 24 y/o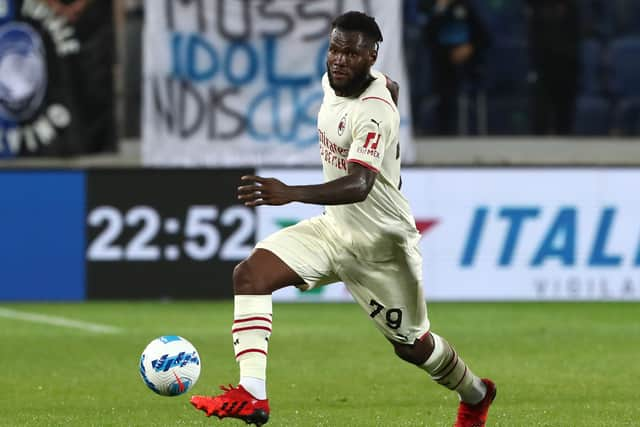 Continuing the raid of AC Milan, the addition of the super-talented Franck Kessie will add some much-needed defensive-minded steel to the Magpies midfield.
Standing at six-foot, the Ivorian international is a dominating figure and has regularly been linked to European giants such as Manchester United and Barcelona.
Jefferson Lerma - Midfielder, Bournemouth, £13.5 million (TransferMarkt), 27 y/o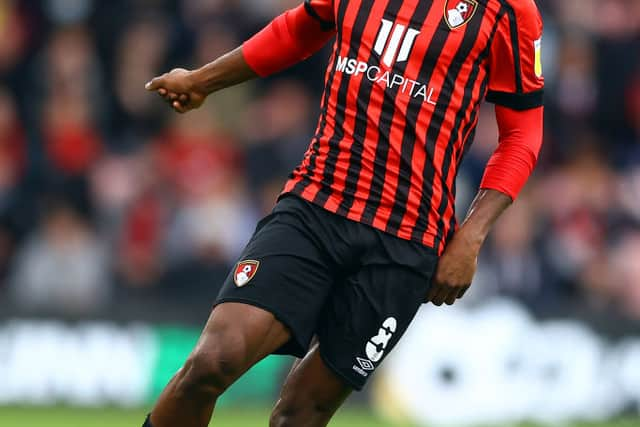 With the club announcing his ex-boss Eddie Howe as the new man to drive the Magpies forward, the addition of Jefferson Lerma will prove beneficial in a number of ways.
Not only has he had a great season so far for the Championship's high-flying Bournemouth, but the Columbian international will add steel into the midfield and help the new gaffer get his ideas across in a bid to keep Newcastle in the Premier League.
Aaron Ramsey - Midfielder, Juventus, £12.9 million (TransferMarkt), 30 y/o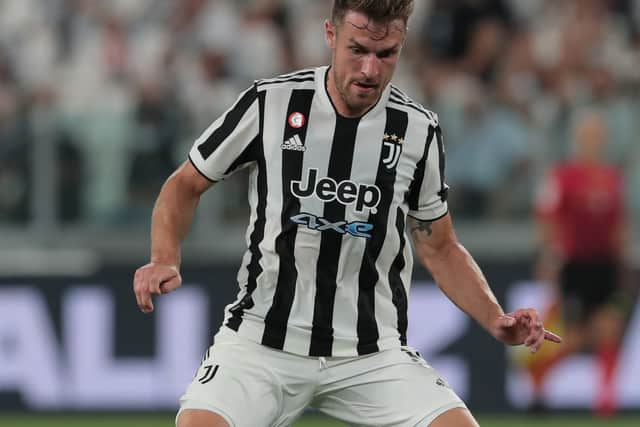 Welsh international, Aaron Ramsey, has found it difficult to acclimatise to Italian football since leaving Arsenal in 2019.
The injury-ridden midfielder will add flair to the Newcastle midfield with his strength in quick and intricate passing.
James Ward-Prowse - Midfielder, Southampton, £28.8 million (TransferMarkt), 26 y/o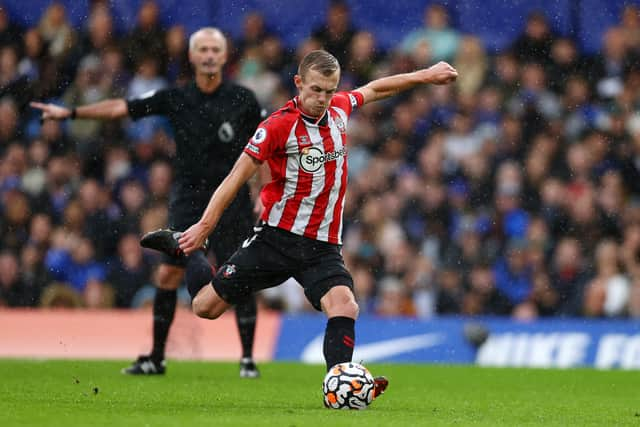 Southampton skipper and set-piece specialist, the addition of James Ward-Prowse to the middle of the pitch will bring a different dimension to the squad.
With 14 direct free-kicks scored during his time in the Premier League, Ward-Prowse will bring energy as he is the only midfielder in top-flight history to not miss a single minute of football in back-to-back seasons.
Thorgan Hazard - Forward, Borussia Dortmund, £24.3 million (TransferMarkt), 28 y/o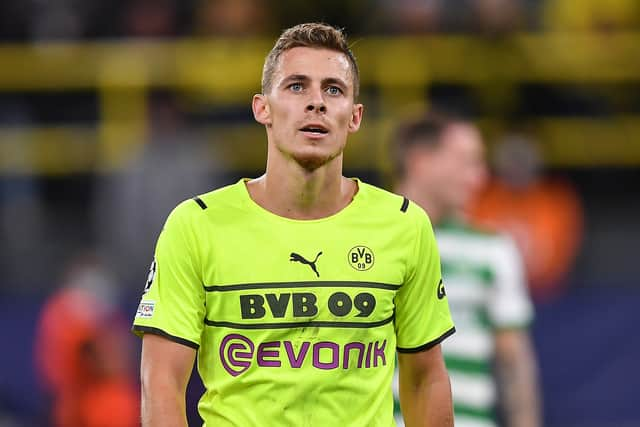 The addition of Thorgan Hazard will bring further creativity and versatility to the Newcastle squad.
Can be played on either side of a front three, Hazard has shown his quality on the counter-attack in the Bundesliga, notching 7 goals and 13 assists during his first season at Dortmund in 2019.
Jesse Lingard - Midfielder, Manchester United, £19.8 million (TransferMarkt), 28 y/o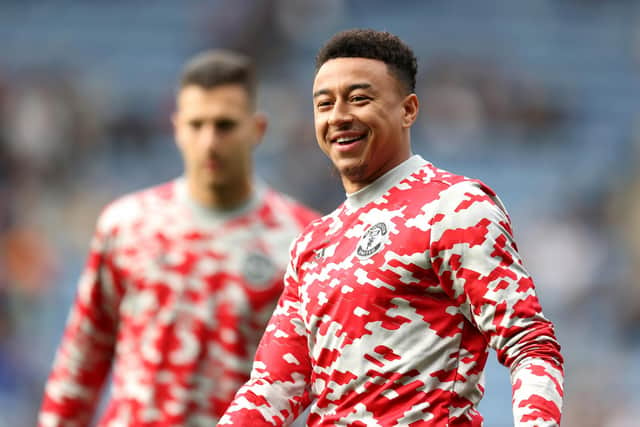 Lingard already has several years of Premier League experience, proving that he is an incredibly creative player that has an eye for a goal.
After a borderline world-class loan spell at West Ham United last season where he scored nine and assisted five in 16 games, the 28-year-old is currently out of favour at Manchester United due to the quality in depth they have going forward.
Houssem Aouar - Midfielder, OL Lyon, £31.5 million (TransferMarkt), 23 y/o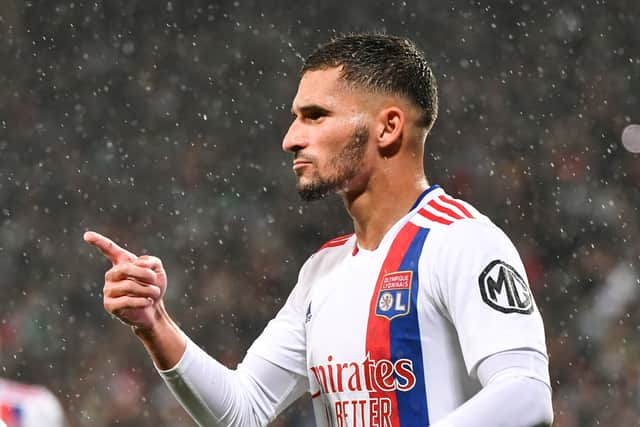 Aouar is a versatile midfielder that is more effective when played centrally behind a striker.
He has an eye for a pass and has masses of potential, with the Frenchman amassing 3 goal involvements (one goal, two assists) at the start of this Ligue 1 campaign.
David Neres, Forward, Ajax, £19.8 million (TransferMarkt), 24 y/o
With heaps of Champions League experience already, the young right-winger would add tremendous pace and flair to Newcastle's attacking line-up.
The Brazilian international was part of that iconic Ajax team that reached the semi-final of the biggest competition in football in 2019 and will act as a much needed creative source for the likes of Callum Wilson
Goncalo Guedes - Forward, Valencia, £22.5 million (TransferMarkt), 24 y/o
The Portuguese international will add speed, flair and versatility to the Newcastle squad.
Can often be utilised as a second striker, Guedes has masses of experience including Champions League football at only 24-years-old.
Iago Aspas - Forward, Celta Vigo, £8.10 million (TransferMarkt), 34 y/o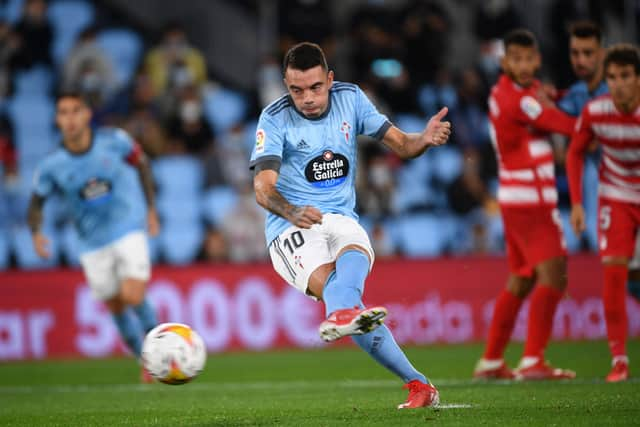 Not only is he the cheapest of all our suggestions, but Iago Aspas is also the oldest and most short-term.
With Callum Wilson incredibly injury prone, the Newcastle squad lacks goals and the arrival of the Spaniard in January could be huge in keeping the Magpies away from the relegation zone.
The 34-year-old not only has Premier League experience following an ever so brief spell at Liverpool, but he's proved to be a natural goalscorer with 108 La Liga goals over the last seven domestic seasons.
Alexander Isak - Forward, Real Sociedad, £36 million (TransferMarkt), 22 y/o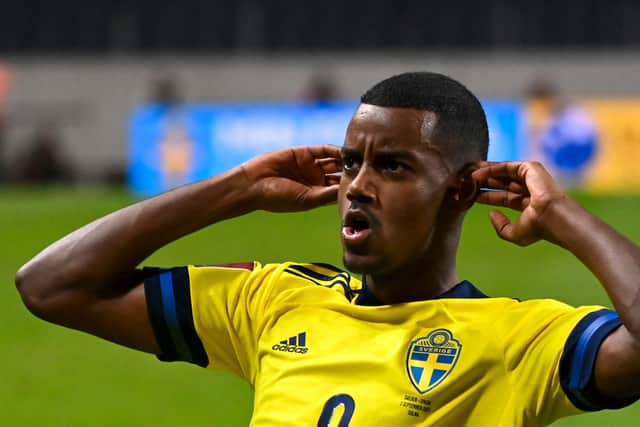 The impressive Alexander Isak will fix the current goal scoring issue that is plaguing the Newcastle squad at this moment in time, scoring 17 goals in 30 league appearances for Real Sociedad in the 2020/21 season.
The Swedish international was mightily impressive, also, during his country's brief spell in the competition.
Pierre-Emerick Aubameyang - Forward, Arsenal, £13.5 million (TransferMarkt), 32 y/o
Gabonese international Aubameyang was on thin ice at Arsenal after he was stripped of his club captaincy due to a disciplinary breach in December 2021, but has since been flying in Spain with Barcelona.
But the frontman is a reliable goalscorer and will almost definitely play a role in changing the current fortunes of Newcastle United in the Premier League, with the 32-year-old notching 68 goals in 128 top flight appearances.