Delroy Ebanks has started work at Newcastle United as the club's new scouting structure begins to take shape.
Ebanks recently resigned as West Ham United's academy recruitment manager to take up the role of the Magpies' southern lead scout. Ebanks will be responsible for spotting emerging talent as Newcastle expand their search across the south of England.
Speaking about his role at the Hammers, Ebanks said previously: "Whatever it may be, we make sure they have as much information about that player [as possible]. If you don't believe the player has the potential to go on and play in West Ham's first team, I feel like you're wasting your time."
Ebanks will be based in the south, while Newcastle have Paul Baker overseeing all things in the north. The arrival of Dan Ashworth as sporting director last summer has accelerated the club's behind-the-scenes plans.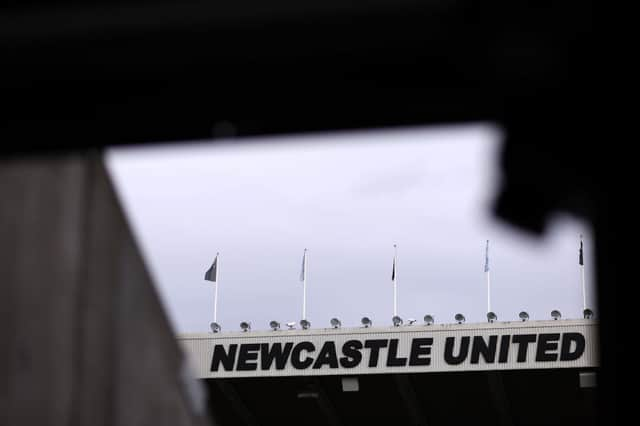 Newcastle recently made former Leeds United and Manchester City scout their new head of youth recruitment. Meanwhile, Paul McLaren is set to join from Premier League champions as head of national youth scouting.
In addition, United are also expanding their overseas network - advertising for up to seven international scouts to cover a host of countries including France; Germany, Holland and Belgium; Spain and Portugal; Italy, Switzerland and Croatia; Austria, Poland, Czech Republic, Denmark and Serbia; Brazil, Colombia and Ecuador as well as Argentina and Uruguay.
"Your football club's success depends on recruitment," said Magpies head coach Eddie Howe on Friday. "It's that important. Who you bring into your football club really dictates what happens afterwards.
"I'm not involved in the structure of how we set up those departments. That's other people's jobs, but I'll certainly welcome any changes that are positive for what we do."
Get the latest Newcastle United headlines with our free football newsletter! Follow the action from St James' Park and beyond as we bring the sport news to you. Visit our website here to sign up.