Newcastle United have announced a multi-year deal with Monster Energy, who become the club's Official Energy Drink Partner. The Magpies' latest sponsor will enjoy a digital presence at St James' Park throughout the season.
Peter Silverstone, the club's Chief Commercial Officer, explained: "Newcastle United is on an exciting and ambitious journey to grow our global reach and fanbase. On this journey, we are eager to align with partners that share our global growth ambitions.
"Monster Energy is a brand that continues to enhance its global presence in the sporting world, and we are delighted to build this partnership and grow in new markets together."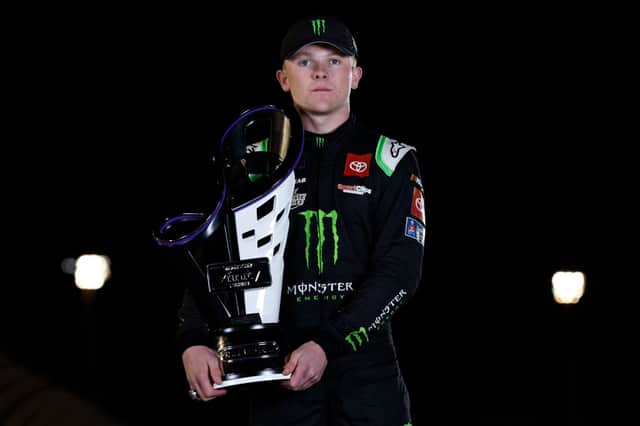 Monster Energy is one of the world's most popular energy drink brands and has well-established partnerships across sports, events and gaming since being founded in 2002.
Senior Vice President of Marketing at Monster Energy EMEA, Jimmy Goodrich, added: "We're excited to begin our new partnership with Newcastle United. Monster Energy is looking forward to building its relationship with the club and its incredible fanbase both in the UK and abroad over the coming years."
United Chief Executive Officier Darren Eales revealed last month how increasing the commercial revenue will benefit Eddie Howe & Co in future transfer markets.
"There's no doubt that we are a long way off the big six [in terms of revenues]," Eales said. "We started to put the building blocks together to build for this long-term vision of sustainable top-six success where we can be competing for trophies.
"Now the trick is going to be putting together those deals that start to bring in the revenue. But I've started to see already that excitement in the business community, that excitement from commercial partners that gives me great hope that we will able to plot out a path that is going to get us where we want to get to.
"At the current revenues, £200m isn't sustainable. We have to be now thinking about bringing in commercial revenues and we have to be smart about our player trading. That doesn't mean we can't look at ways to try and tweak things if we feel it's the right thing to do."