Becky Langley strengthened her Newcastle United Women's squad over the weekend with the arrival of defender Millie Bell.
Bell previously spent six years at Middlesbrough, where she lifted the FA Women's National League Division One North title in 2016.
She will be hoping to repeat that exact achievement this season with the Lady Magpies, now under the wing of Newcastle United Football Club, targetting promotion from the fourth-tier.
"I'm really happy to have signed for such a great club, a club which has so much history," Bell told the club website. "I am firmly committed to Newcastle, and very thankful to Becky for giving me the opportunity as I return from nearly 14 months out of the game due to an ACL rupture.
"All the staff and players have welcomed me, and it's brilliant to have my boots on and a ball back at my feet after so long. I'm very excited - I am itching to get back on the pitch.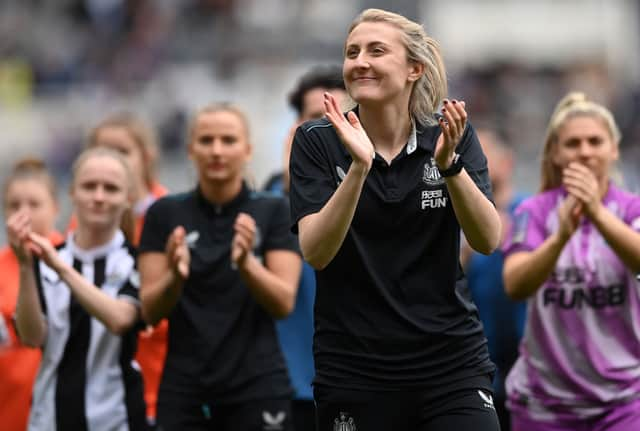 "Having previously won this league and been promoted with Middlesbrough Women at the age of 18, I know exactly what it takes to be part of a successful team.
"I hold myself to an extremely high standard on the pitch and also in my preparation off the pitch. I'm sure these same high standards are held by everyone at Newcastle Women."
Bell, who suffered her knee injury during a pre-season friendly with Redcar Town last year, was an unused substitute in Sunday's FA Women's National League Cup penalty shootout defeat to Durham Cestria.
The versatile player becomes the Lady Magpies' second signing in a week following the arrival of former Sunderland defender and childhood Newcastle fan Charlotte Potts.