The Brazilian was sent off in the defeat to Benfica last night, forcing Eddie Howe's men to play the final quarter of an hour with a man down.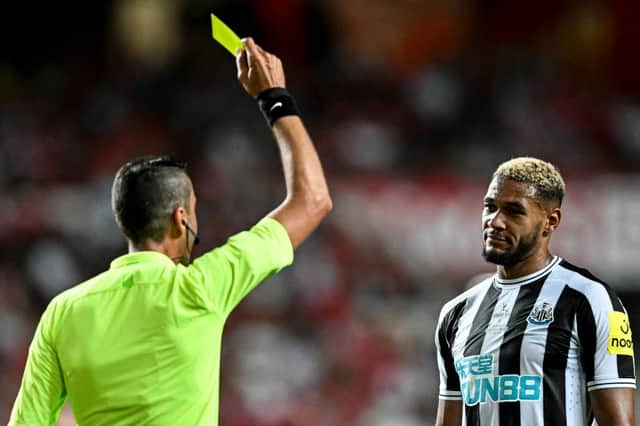 The scoreline was level at 2-2 - thanks to a brace from Miguel Almiron - before Benfica made their extra man count via an 89th-minute winner from Henrique Araujo.
With the game only a pre-season friendly, it was presumed Joelinton would be fine to feature as normal this weekend - starting with Atalanta on Friday.
However, United have revealed the 25-year-old is suspended for the visit of the Serie A club.
It's not total bad news, with Joelinton eligible to play against Athletic Bilbao less than 24 hours later.
Speaking about Joelinton's dismissal, Howe said: I'm disappointed, to be honest," Howe admitted when asked about the red card. "For me, in pre-season friendlies, the last thing I want to see is a red card for either team unless there is a tackle that is really out of the spirit of the game. I don't think Joelinton's tackles were.
"The second one was late and he acknowledged that and stayed to try and look after the lad.
"It spoiled the last 10-15 minutes but it was a good test for us as well.
"We weren't quite good enough to see the game out, which is disappointing from our perspective."