Former goalkeeper Paul Robinson is a huge fan of Newcastle United star Nick Pope, however believes Jordan Pickford is England's "out-and-out number one" ahead of the World Cup.
The 30-year-old has starred for the Magpies following his £12million summer move from Burnley - winning the Premier League's inaugural Save of the Month for his diving stop at Brighton and Hove Albion in August.
With Pickford currently sidelined through injury, many have viewed this international break as an audition for Pope to knock the Everton ace off top spot for Qatar.
Pope started the 1-0 defeat to Italy on Friday evening, which confirmed Gareth Southgate side's relegation from the National League's top-tier, and could retain his place for the clash with Germany tonight.
But whatever happens, former England shot-stopper Robinson, who worked with Pope at Turf Moor, insists Pickford's position shouldn't be up for debate.
Robinson weighs in Pope and Pickford debate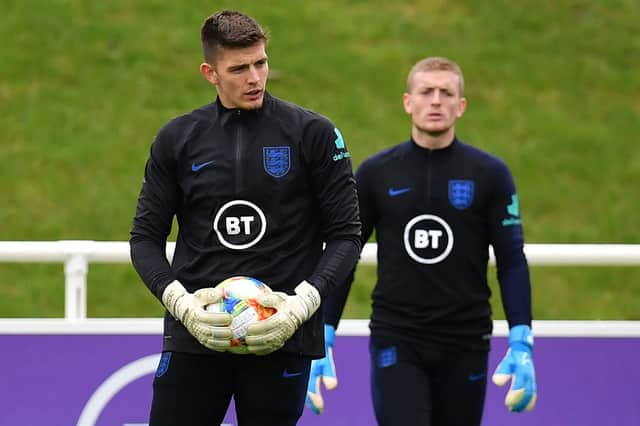 "We shouldn't even have this discussion," Robinson told Sky Sports. "Jordan Pickford is the out-and-out number one. It's not up for discussion.
"Nick Pope, for me, has made himself the clear number two. He's developed as a person, he's developed as a player, he makes phenomenal saves.
"Out of all the goalkeepers in that group, he commands his box like no other. The size of him, the crosses he comes for, the aerial ability he has got, he is better than any of the other four goalkeepers and the three we are talking about.
"He makes saves in training, in games, that quite a lot of other goalkeepers wouldn't make.
"His agility, he's a huge tall guy, but his agility is outstanding and he makes saves around, he adepts himself, he doesn't have to get down by his feet, he makes saves with his feet.
"He will make himself big, one-on-one he is phenomenal, and his temperament is one thing that impresses me.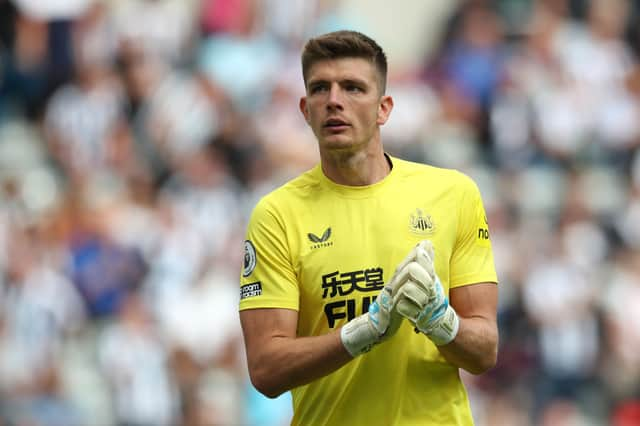 "Knowing him, if England are in a semi-final and Jordan Pickford is injured, you have to have someone on the bench with a temperament you can rely on and he has definitely got that.
"Eddie Howe spoke about him in the dressing room, saying he's an excellent character in the dressing room.
"He's funny, but he's serious at times, and he's got the mentality where nothing phases him. If he comes for a cross and misses it, he won't stay on his line next time, he'll come again.
"So for me, he's made himself the clear number two."
'Pickford is a level above at the moment'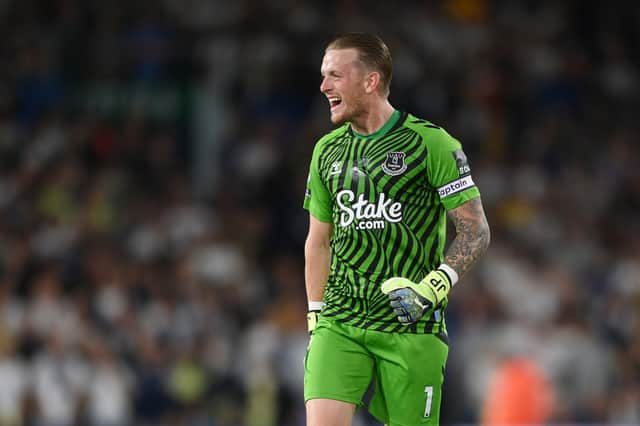 Robinson went on to add that Pickford is "a level above" England's current crop of goalkeepers, including Pope, Aaron Ramsdale and Dean Henderson, namely because of his distribution.
"It's something Nick has worked very hard on," the former Leeds and Tottenham man said.
"I think with him and (Aaron) Ramsdale, yes they are behind Jordan, but I think it's unfair on Jordan Pickford to say he's only in the team because he's better with his feet.
"He's not, he's playing extremely well, he's worked very hard on his own game, he's worked hard on himself.
"You see this season in the Merseyside derby, he was outstanding and that level of performance he's proved with England when it matters in the latter stages of tournaments.
"So he is a level above at the moment. Nick Pope, Aaron Ramsdale, Dean Henderson, with their feet, are not as good as Jordan Pickford.
"And Nick, it's something he's had to work on, he's worked very hard on it."