Newcastle United are reportedly keen to strengthen their youth ranks with a move for one of the League of Ireland's most in-demand youngsters.
The Irish Examiner have revealed highly-rated St Patrick's Athletic centre-back Sam Curtis is being 'circled' by the Magpies and Premier League rivals Crystal Palace after putting in some impressive performances since moving to Richmond Park from Shamrock Rovers in July 2021.
The 17-year-old defender has already earned international recognition after earning six caps for Republic of Ireland Under-19s and appeared for St Patricks as they faced Slovenian side NS Mura and United's former UEFA Cup opponents CSKA Sofia in the Europa Conference League qualifiers last summer.
That came on the back of an impressive first season with the club as Curtis made 20 league and cup appearances, helping his side to second place in the table and secure qualification into European competition. Able to feature at right-back and centre-back, Curtis' displays drew praise from one high-ranking official with the League of Ireland club.
St Patricks technical director, Alan Mathews said: "He plays like a mature player - he doesn't play like a 16-year-old. He has come in with us for the last 10 months and been around the first-team since the end of last summer. We would like to think he has a great future ahead of him but he still has a lot to learn in the game. But with the way he conducts himself and his willingness to learn, we would be very hopeful that he will push on.
"Given more experience, he will be a very, very good player and I think he will definitely play at a level higher than the League of Ireland. I don't want to put too much pressure on him but I think it's important that we recognise that he has come in and done really, really well and that's a credit to him."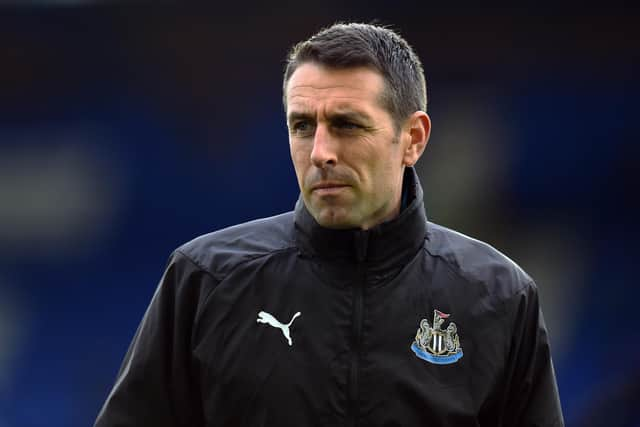 Manchester City were heavily linked with a move for Curtis earlier this season and there were suggestions Belgian club Lommel SK - part of the City Group - could sign the defender to meet new laws introduced after Brexit before allowing him to move to the Etihad Stadium when he turns 18 next December.
However, the youngster remains part of the St Patricks squad and is now said to be one of a number of League of Ireland prospects being eyed by Premier League clubs after Shamrock Rovers midfielder Justin Ferizaj was linked with Tottenham Hotspur and Dundalk defender Emmanuel Adegoyega is being monitored West Ham and Crystal Palace. Newcastle have already completed a move for a youngster from Ireland over the last 12 months after Galway United defender Alex Murphy moved to Tyneside last summer.