Newcastle United fans were treated to Miguel Almiron attempting some famous Geordie dialect after the Paraguayan was crowned the PFA Fans' Player of the Month for October.
The 28-year-old is in the form of life right now after six goals in six games last month saw him scoop the Premier League Player of the Month and Goal of the Month award.
Almiron is a man playing with confidence, and he's so confident that he even tried to pronounce a certain Geordie phrase, which was brilliantly posted to the club's Twitter account.
Yep, you guessed it, perhaps the most famous saying of them all 'wey aye man' actually came out of Almiron's mouth, and to be fair, it was a decent effort.
It has certainly gone down a treat with the Geordie fanbase, as you can see from their responses below.
What Newcastle United fans are saying
@AndyNUFCMiller: Absolutely belta this.
@TalkofTyneside: Nailed it Miggy!
@RobbieMac90: Love to see Miggy learning the essential language #NUFC
@deanbriggs1: Could watch this all day.
@RJHarle: He may not speak much English, but he's nailed the important phrase.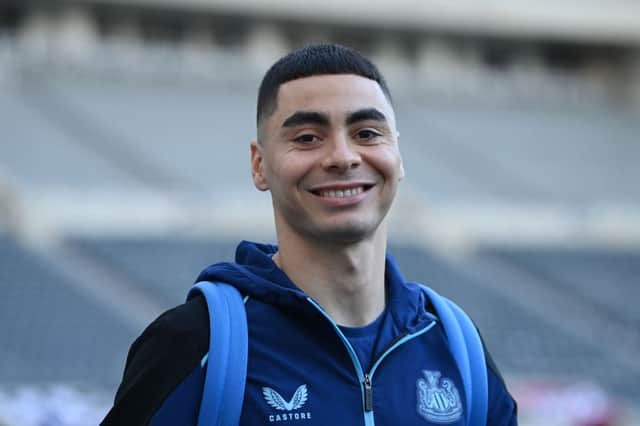 @l_gdchild99: Best thing you'll see today.
@macdesigner: Miggy will always be a Geordie! HWTL! #NUFC
@WatsonPAW: If this doesn't make you smile there's something wrong with you.
@GeordieJohn8: How can you not love him! #nufc
@john_nufc42: Big up to my guy Miggy .. he's deffo an adopted Geordie what a season he's having so far this season.