Salzburg, Austria. The birthplace of world-famous classical musician Wolfgang Amadeus Mozart, a man who clearly struck all the right notes. But will this continental jaunt do the same for Eddie Howe and his Euro spot-ambitious Magpies?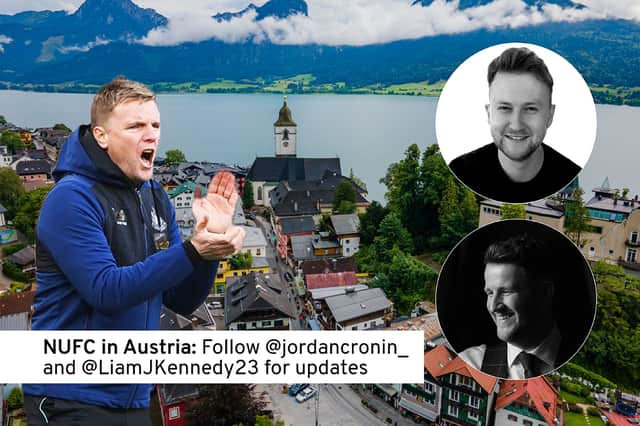 Well, the early tones seem to be so.
Speaking to those close to the camp, the imposing, hulking figure of new boy Sven Botman has certainly made waves. Even without non-competitive minutes under his belt the Netherlands youth international, with his own World Cup ambitions, has looked every bit the £30million worth of defender United expected, adding a real 'accent' to the physicality side of things.
Word is, the arrival of England keeper Nick Pope has also had the desired effect.
Martin Dubravka at times cut a figure who lacked confidence, not only in matches, but also around the training ground. This summer, though, the Slovak looks a totally different beast.
The arrival of Pope, who will not be content with a spot on the bench due to England spot pressure from Dean Henderson and Sam Johnstone, seems to have ignited a competitive fire in Dubravka, not seen since his early days under Rafa Benitez. The battle between the two could prove an entertaining crescendo to a summer still likely to be full of frequency shifts, particularly on the transfer front.
Before I switch to my Austria experience - and it's not been without its own highs and lows - let's talk transfers and the links.
First it was the exorbitant fees of Ivan Toney and Dominic Calvert-Lewin, then Moussa Diaby, now Alexander Isak. Twitter was awash with 'they're going to bid' which Chinese whispers soon turned to 'he will sign' before reality kicked and it became 'he's too expensive'. The story of United's summer and the very real 'Newcastle tax'.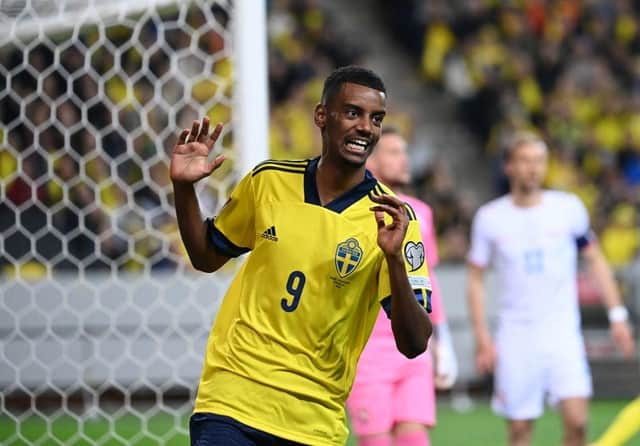 My understanding is that United still remain very fluid in a market they still see having some fluctuations and movement, although the want for at least one new forward line recruit before Nottingham Forest is pressing.
Whether it is Isak, like Toney, Diaby and Calvert-Lewin before him, largely depends on the asking price, and the selling club's ability to wriggle on the up front down payment. Put simply, no wriggle and it's likely to be no deal.
There's definitely been some movement on the NewcastleWorld front this trip, with myself and Jordan Cronin taking the website continental in search of stories and hits.
While our own flight from Newcastle to Salzburg via Frankfurt was relatively drama free, upon landing things took a turn for the worse. Our luggage decided to have a break of its own, preferring the handling halls of Frankfurt airport to Salzburg's suburbs. At least we took the laptops on hand luggage!
Undeterred, although slightly souring Jordan's previously jubilant mood, we explored the delights of one of the most picturesque cities on the continent, following a toiletry and clothing restock. Special thanks to the Salzburg branch of H&M.
The mountainous backdrop, the Baroque architecture, the palatial splendour of the banks of the fast-flowing Salzach. Any Newcastle fans heading here will be in for a real treat. It's pricey, but worth every cent for the Insta-worthy pics alone, if that kind of thing floats your boat. If it's not, Stiegl is the local tipple.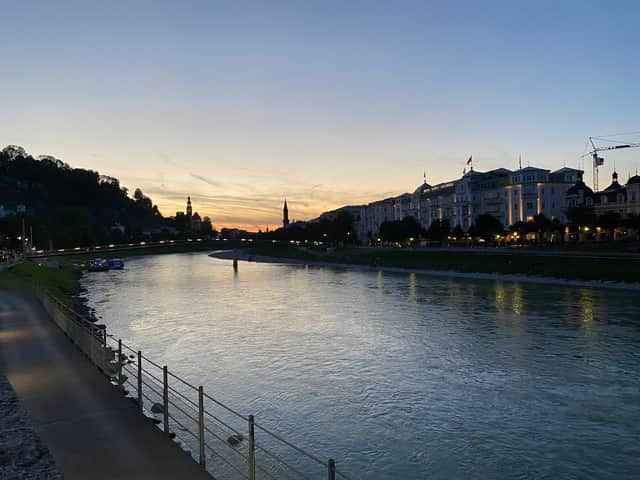 Back to the football, tomorrow brings with it a fresh challenge, or an old one depending on how you look at it.
1860 Munich were a Bundesliga side the last time United lined up against them, more than two decades ago in an ultimately fruitless Intertoto Cup campaign.
Now in the third tier of German football, the much less coveted, more junior Munich side, are on a totally different trajectory to United.
Beaten 6-0 by Borussia Monchengladbach on Sunday, in theory, they should prove easy pickings for a United side with lots to prove.
This United side has nothing to prove to its fans, some of whom will soak up the sun in the Austrian Alps this weekend, but its own ambitions already stretch far beyond those of its supporters, many of whom will see any progress next season as a step in the right direction.
The aim of those within, even if they will not admit it publicly, is for European trips to become the norm, not just a summer holiday - and for that to happen swiftly.
This trip, as Saudi Arabia and Dubai did before it, will hopefully build the foundations for United to conduct their own musical masterpiece. The groundwork, the notations etched in the land of The Jupiter Symphony will be heard loud and clear on the banks of the Big River.