As they say in these parts, Red Bull gives you wings. Well, Eddie Howe only needs to add one (winger) in the transfer window this summer to unlock his Newcastle United side's new passing potential.
As, at the foot of the cloud-draped Austrian Alps, their £30million summer signing Sven Botman showed in just 45 minutes why Howe and the likes of Amanda Staveley chased so hard, for so long, to capture him.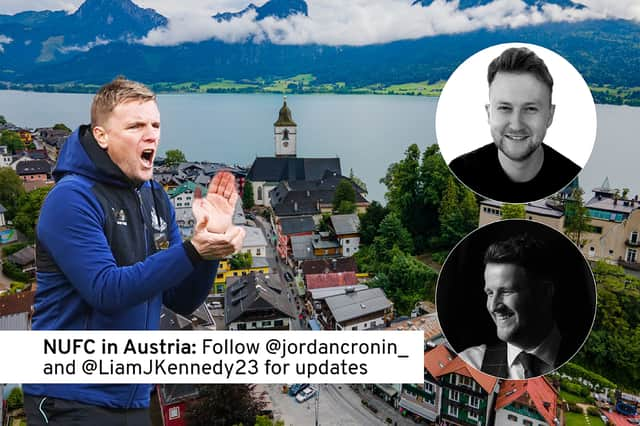 The Netherlands international looked every bit at home in the centre of United's defence, either on the right or left. But it was not his defensive prowess which made him stand out like a sore thumb.
Within minutes of his arrival Botman had opened up his sizeable frame and levered a cross-field ball on to the boot laces of Allan Saint-Maximin.
Fast forward a few minutes and this time Kieran Trippier was the recipient of an identical pinpoint arrow, only reversed.
Joe Willock revealed after the game, Howe has been working on how his team can dominate possession more next season, and keeping the ball while changing the tempo of the game in an instant will be key. So too, it seems, will Botman.
We already know the awfully inconsistent Allan Saint-Maximin will occupy one flank for United, but what about the other?
If Howe can add an able partner-in-crime for Trippier on the right, Newcastle would really be cooking on gas next season. Over to you, Steve Nickson and Dan Ashworth.
Elsewhere on the day, honorable mentions must be afforded to Elliot Anderson and metronomic Sean Longstaff, who now looks like a player filling out into his lengthy frame. Anderson played deeper than expected and filled the Joelinton role in the XI for the opening 60. The biggest compliment that can be paid to him is that he looked an equal among his peers. The future looks bright, NUFC's future looks a lot like North Shields.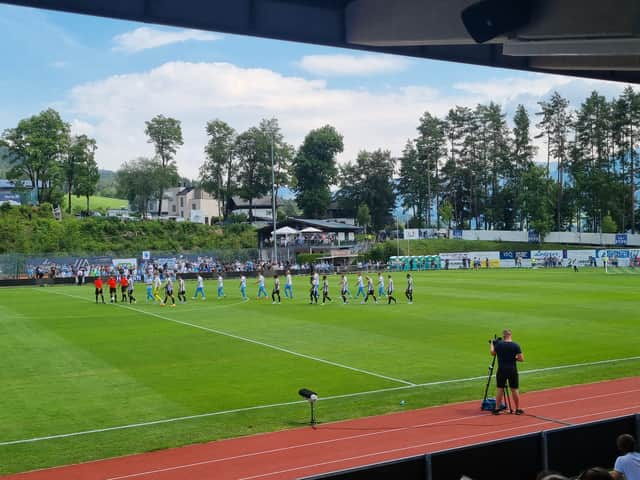 Away from the football, myself and Jordan Cronin got the chance to see the sights of Austria on our drive from Salzburg to the remote Saalfelden.
If you haven't done it before, the scenery on said drive was simply breathtaking. This country is otherwordly in the most part. A little dull beyond the beatiful facade, all the same. All fur coat and no knickers. Lots of beatiful buildings and mountain ranges, but very little else when you scratch the surface. Just my opinion and my experience, of course, don't @ me.
Anyway, day off tomorrow and then on to the club hotel on Sunday for breakfast with Eddie Howe and the club's summer signings. Keep an eye on the website and our social channels for updates, and probably some of those lovely scenery photos, if that's your kind of thing.