The three players were a miss against Crystal Palace on Saturday, with Patrick Vieira's side holding Newcastle United to a 0-0 draw at St James' Park.
Saint-Maximin and Guimaraes are pushing for a return against West Ham United this weekend, while it's hope Wilson isn't too far behind.
Howe said: "Hopefully, they're not going to be far away. Maybe not all three together but certainly hope to get a couple back soon."
Asked if the trio would have helped United claim all three points if available, Howe said: "Hypothetical but yeah, I think we've got a higher chance of winning the game because they're top quality players.
"You take those three players out of every time and the team will suffer. That's why they're so important for us.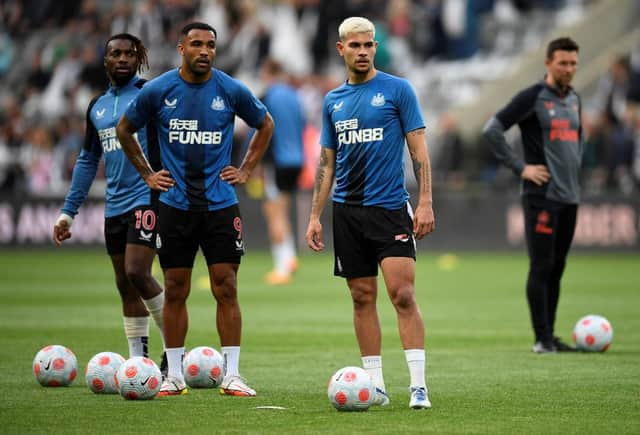 "In a game like today at home when you're looking for that moment of magic and brilliance to win us the game… I thought the moments were there but the finish was missing.
"Even at the end, we had a chance in injury time to reverse what happened to us at Liverpool but yeah, it just wasn't going in."
"I don't feel luck is against us," said Howe. "I do feel that we've got to create that ourselves.
"My reaction to the defeat at Anfield wasn't so much about luck, it was more about us creating that ourselves. We could have defended those last couple of minutes of the game much better.
"Today, we have to finish one of those chances that came along and we have to win the game. I think the responsibility always falls on you.
"But while saying that, I have to say the players can't give me more."