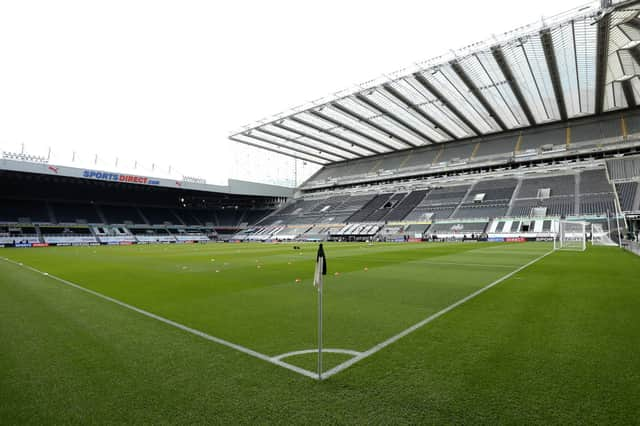 In the first round of live TV games, announced in July, the Magpies have been slated to appear twice.
United's first game of the season, when West Ham United travel to St James' Park, will be shown on Sky Sports. The game has been scheduled for Sunday, August 15 (KO 14:00).
The next time United are on TV is Friday, September 17, when Leeds United and Marcelo Bielsa come to Tyneside (KO 20:00). That one will also be shown live on Sky Sports.
Games against Aston Villa (a), Southampton (h), Manchester United (a) and Watford (a) will not be broadcast in the UK, although they will be shown elsewhere in the world.
United's Carabao Cup second round game, when drawn, may also be selected for live TV coverage. That one will take place in the week of Monday, August 22.
In October - live games were announced earlier this month - United will appear just once.
Their home clash with Tottenham Hotspur on Sunday, October 17 has been selected for Sky coverage (KO 16:30).
Again, games against Wolverhampton Wanderers (a), Crystal Palace (a) and Chelsea (h) will not be broadcast in the UK, although they will be shown elsewhere in the world.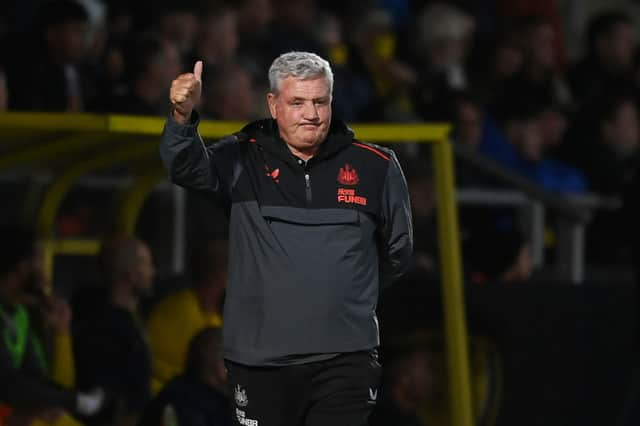 How can you watch NUFC's TV games?
To catch Newcastle United live this season you will have to have access to any or all of a Sky Sports TV package, Amazon Prime or BT Sports subscription. Sky Sports can also be bought game-by-game via Now TV, priced at £9.99.
Alternatively, you could do it in old money and buy a ticket for the game - and it sounds like plenty will be available for United fixtures this campaign.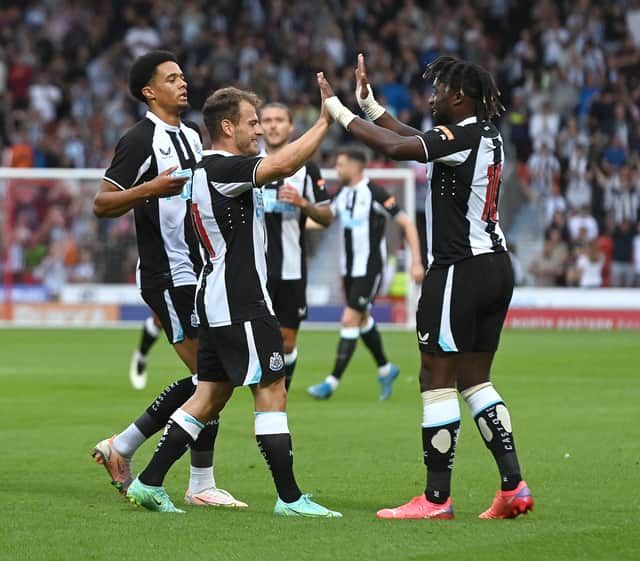 Will Newcastle United be on TV again - and when we will find out?
Newcastle United are usually up there with the so-called 'big six' when it comes to the number of games selected for TV audience in a regular Premier League season. So, it's certain they'll be shown on BT Sport, Amazon Prime and Sky Sports a number of times before the 2021/22 season is out.
Selected only twice in August and September, and once in October, United will find out when they are on TV in November on September 16. December and January's live games will be announced on October 11.
What other games are scheduled?
The Premier League season officially starts on Friday, August 13 when newly-promoted Brentford - yes, remember them from the Carabao Cup debacle - host Mikel Arteta's Arsenal (KO 20:00). This game will be shown live on Sky Sports.
The following day - Saturday, August 14 - BT Sport are showing Manchester United against Leeds United from Old Trafford (KO 12:30), while the late kick-off that day is on Sky, with Liverpool travelling to fellow newly-promoted side Norwich City (17:30).
United's game against the Hammers is the early TV game on Sunday, August 15, before attentions turn to Spurs against defending top flight champions Manchester City (KO 16:30), both of which are on Sky.
Saturday, August 21 - Liverpool v Burnley - BT Sports (KO 12:30)
Saturday, August 21 - Brighton v Watford - Sky Sports (KO 17:30)
Sunday, August 22 - Southampton v Man United - Sky Sports (KO 14:00)
Sunday, August 22 - Arsenal v Chelsea - Sky Sports (KO 16:30)
Monday, August 23 - West Ham United v Leicester City - Sky Sports (KO 20:00)
Saturday, August 28 - Man City v Arsenal - BT Sports (KO 12:30)
Saturday, August 28 - Liverpool v Chelsea - Sky Sports (KO 17:30)
Sunday, August 29 - Burnley v Leeds United - Sky Sports (14:00)
Sunday, August 29 - Wolves v Man United - Sky Sports (KO 16:30)