Newcastle United chiefs have two key dates pencilled in their diaries to kick off what will likely be their busiest summer yet.
While it's all systems go for the recruitment team in relation to the summer window - Dan Ashworth, Eddie Howe and club chiefs are expected to meet in the coming days to talk transfers - the club are looking to tie off two other key pieces of business before trading even opens.
NewcastleWorld has been told reports the club's £25million-per-year front of shirt sponsorship deal with Saudi Arabian, PIF-linked company Sela is 'all done' are slightly premature, with things yet to be completely signed off, as per well placed sources within the club. It's understood irons remain hot in the fire in that regard.
The club are not expecting to be in a position to announce any new sponsor this month. It will however, we're told, come in the first weeks of June.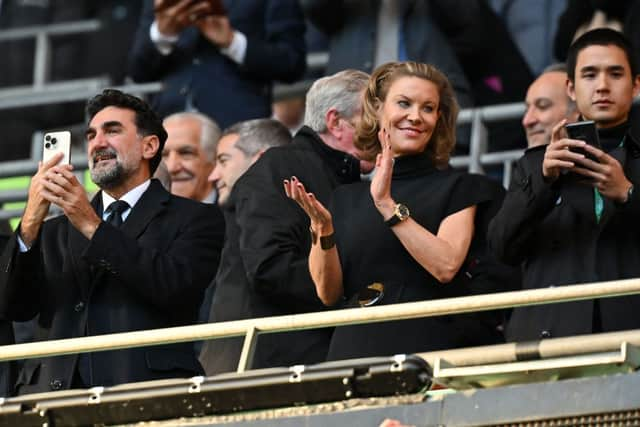 Again, despite reports to the contrary elsewhere, the deal will not contravene any Premier League rules.
It has been highlighted in the national media this is an early test for tighter top flight rules, brought in after some considerable feet stamping by key members of the so-called 'big six'. That widely coined term makes reference to the six teams who have in recent history dominated the top end of the Premier League - Manchester City, Manchester United, Liverpool, Arsenal, Chelsea and Tottenham Hotspur - of course, until the Magpies broke rank this season.
However, while related party transaction analysis does come into play, given PIF connections, it is fair market value that is of true merit in this conversation. And it's fair to say that United's deal, as mentioned in the region of £25million per annum, is dwarfed by that secured by the likes of Chelsea and Man City, but a chunk ahead of other clubs in the next financial bracket, such as West Ham United. It must also be noted it is expected to be a near 300% uplift on the figure pocketed by the Magpies from outgoing Chinese betting firm Fun88, a deal brokered by former owner Mike Ashley.
All deals at Newcastle are put through their own extensive 'stress tests' by the club's majority owners, the Public Investment Fund of Saudi Arabia, and as with the takeover, although it took some persuading, the Premier League are very likely to accept, especially given the watertight nature of the proposals. Put simply, we're told, PIF would not put any proposal to the top flight board, unless it would pass the test, again as with October 2021.
The other two key dates, and major piece of business, the club are keen to tie up in the coming days is a kit launch.
Obviously there will be no kit launch without a sponsor, however, club chiefs do have a working date of June 9.
That date is synonymous with the Geordie nation, given it is the day of the Blaydon Races. It also coincides with the first of Sam Fender's double-header homecoming gigs at St James' Park. Talks have taken place about a potential gig x launch tie in.