Jamaican forward Dujuan Richards is currently on trial at Newcastle United after arriving at the club's academy training base on Monday.
The 17-year-old flew to London last week before travelling to the North East to watch the Magpies' 1-1 draw against West Ham United at St James' Park on Saturday.
Richards, nicknamed "Whisper", is hoping to impress United coaches after scoring more than 30 goals for Kingston College. His breakout form recently led to a Jamaica training squad call-up.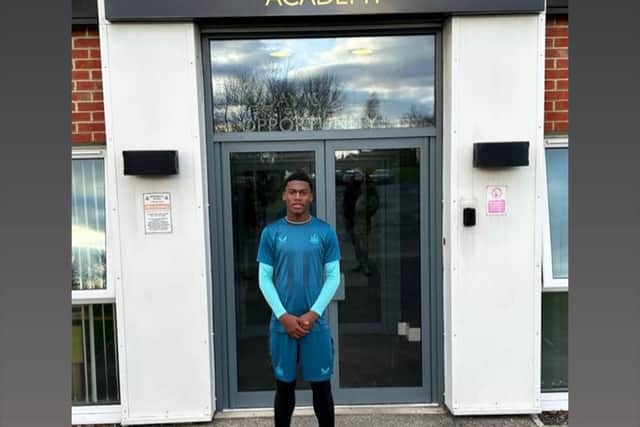 He's also represented the Phoenix Academy whose president Craig Butler - agent and step father of Aston Villa star Leon Bailey, announced last month Richards was going on trial at a top five Premier League club.
"He [Richards] is going to England to do a trial with a club there and we are looking forward to seeing him perform at that level and to make his path," Butler told the Jamaican Observer. "He is a very talented young player and a very powerful young player and a very dedicated young player.
"I believe that it is now the right time to make the move to go and show what he can do so that when it is time for him to sign, he would have been well-known and well-appreciated by the clubs in England and mainland Europe.
"It is one of the top five clubs in the English Premier League at the moment, but this is not something that is new to Phoenix," Butler added.
"It is something that we have gone through before. We all know that the Phoenix players have been developed the proper way, good technique, good development and Whisper (Dujuan Richards) is one of those that are at the highest level."
Richards posted a photo from inside the academy dressing room to his Instagram story, while others shared images of the teenager standing below the 'Newcastle United Academy' signage.
It's understood Richards' trial period is an initial two weeks, though that could be extended depending on his progress.