The Saudi Real Estate Refinance Company (SRC), wholly owned by Newcastle United's majority shareholders the Public Investment Fund of Saudi Arabia, has signed a groundbreaking portfolio purchase agreement - worth almost £1.1billion - with Alrajhi Bank.
The agreement is the largest of its kind in the Saudi banking industry and is part of SRC's plans to accelerate growth in the housing market and develop a secondary mortgage market in the Gulf kingdom.
As per arabianbusiness.com, SRC wants to "support the development of the residential real estate finance sector by expanding its refinancing portfolio and creating a stable secondary real estate market in the kingdom."
SRC chief executive officer Fabrice Susini labelled the agreement a significant milestone: "It is part of our strategic partnerships with leading financiers and originators which underpin our efforts to develop a best-in-class secondary mortgage market in the kingdom.
"In addition, by providing our solutions, we continue to help accelerate the growth of affordable home financing and expanding citizens' access to homeownership, in line with Vision 2030 goals."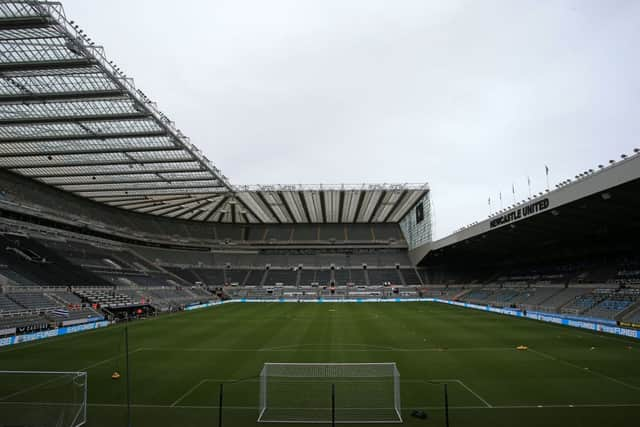 PIF's mega-investment in the real estate market comes just over a month after they significantly bought back Strawberry Place, the land behind the Gallowgate End at St James' Park. Controversial former Newcastle owner Mike Ashley sold the land outside to private developers for just £9million four years ago.
Indeed, the re-acquisition opens up the possibility of increasing the stadium's 52,000 capacity in the future.
Since the PIF-led takeover in October 2021, demand for tickets has gone through the roof, naturally leading to a greater desire for St James' to be extended. For now, however, the immediate plan is to turn Strawberry Place into a fan zone with the longer-term goal being a development that co-exists with the stadium.