The 24-year-old arrived in North London on Saturday night after travelling separately from his teammates following the birth of his baby boy Matteo. And, judging by his performance, you wouldn't have thought he hadn't slept in two days.
Guimaraes explained after the game: "Some amazing days for me. To become a father for the first time was incredible, I'm two days without sleep. I love to be with the guys, I could have stayed home, it was my decision, I wanted to be here, these guys make me happy and proud and I feel like we're very deserving.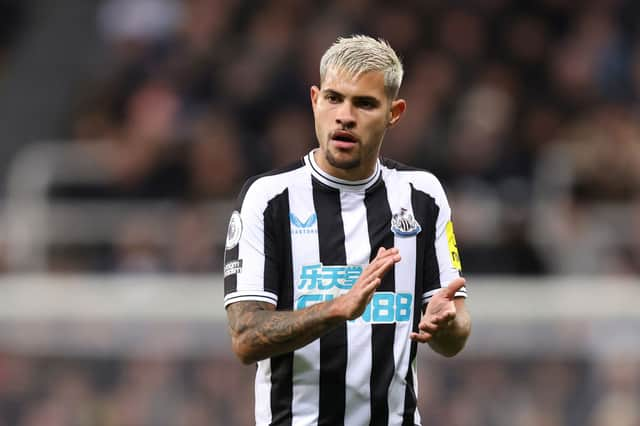 "Difficult days but I think it was one of the best days of my life, I'm very happy and proud, all the things in my life have become like a dream. I don't have words because it is amazing what is happening in my life. I will say thanks to my family as well because it was a difficult day, but it's all worth it. A win for Matteo!"
A week on from becoming a father for the first time, Guimaraes has more sleep in his tanks - or at least Howe hopes so, and is ready to take on Villa at St James' Park tomorrow afternoon as United look to extend their unbeaten run to eight matches.
Howe said: "I certainly hope he has! He looks like he has. He looks refreshed and ready to go as he adapts to being a Dad for the first time, which is a testing period. He produced that (Spurs performance) on emotion from the high he had of becoming a father and the pride he feels in wearing the Newcastle shirt. Those two things together saw him produce a really good physical performance whilst feeling very tired."