There is less than a week remaining before Deadline Day and Newcastle United appear to be focusing heavily on getting a deal for Everton's Anthony Gordon over the line.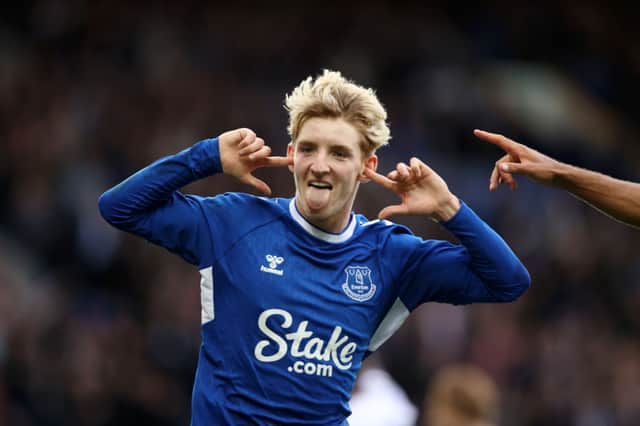 The biggest problem for United is that if this drags on much longer and the deal falls through, there may not be enough time to secure a suitable alternative. There has been talk of Chelsea's Hakim Zyiech as a potential 'back up' target for the Magpies but it is questionable as to whether the Chelsea attacker would be a suitable signing.
At 29-years old, the Moroccan is considerably older than the profile of player the North East club would traditionally look to spend a significant fee on, and he would also likely come with a significant wage packet to match.
Perhaps the only thing potentially worse than being lumbered with any player that could be a high earning flop as the result of a panic buy would probably be not signing anyone at all. That is why Eddie Howe's side should perhaps turn their attention to a much younger player with a lot more checks in the pros column - Manchester United's Anthony Elanga. Of course, such a deal would come with several hurdles to try and overcome in such a short period of time.
Firstly, the Red Devils have given no indication they would be willing to sell the 20-year old with his contract not due to expire until 2026. Secondly, Newcastle's current status as a top four rival would surely dissuade Erik ten Hag from allowing a potential game changer to join them.
That being said, although a permanent deal would surely be out of the question with the Old Trafford club likely to demand a huge fee, a loan move could be a deal that works. United have indicated they would be open to letting the Sweden international leave on loan, with Everton and Borussia Dortmund both said to have had an interest in such a move.
If Newcastle could somehow persuade them that the player's development would be best served at St James' Park, despite their current close proximity in the league table, it could be the perfect Deadline Day move. A short-term move eliminates the risk of the Magpies being left with a proverbial albatross around their neck and gives them the rest of the season and the summer to find a long-term, viable alternative to Gordon or even return for the Everton star in the summer when the asking price may have dropped.
Ensuring they could land their key target eventually and for a better price is a positive in itself but so is the addition of Elanga, who has proven his quality at this level during the opportunities he has had so far. He managed two goals in his 21 Premier League appearances last season and often looks like a real threat when given his chance; more game time at St James' Park could see even more of that potential realised.