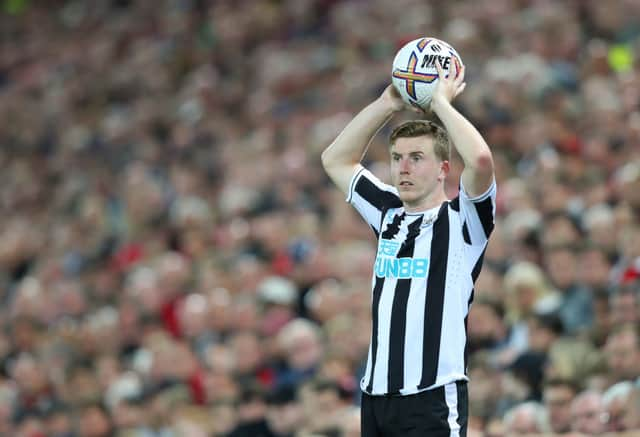 Signing Matt Targett from Aston Villa permanently was a no-brainer in the eyes of Newcastle United fans - but even the left-back was unsure if the move would happen.
After joining on loan in January, the 26-year-old immediately made himself at home in the Magpies' starting XI - playing every minute of the 16 games he was eligible for - as Eddie Howe's side surged towards Premier League safety.
It was the 2-0 win against Arsenal - United's final home of the 2021-22 campaign - where Targett perhaps realised the positive impact he had made at the club in such a short period of time.
Supporters in the Strawberry Corner and Gallowgate End chanted "there's only one Matty Targett", while Bruno Guimaraes interrupted Targett's post-match interview by saying "he has to stay!".
As Targett shared a hug with co-owners Amanda Staveley and Mehrdad Ghodoussi, the message was: "They just said 'thanks for everything - hopefully we can sort a deal out'. They've been super supportive of me, the team, the manager. The club's in great hands, for sure."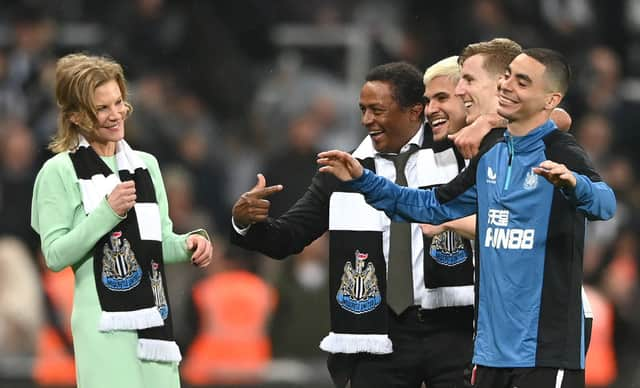 In the week building up to the season finale at Burnley, head coach Howe told Targett he wanted to sign him permanently but it was a process that dragged out a little, despite the £15million move being finalised in early June.
There were rumours that Newcastle were keeping their options open with Ronan Lodi, now of Nottingham Forest, the name most frequently mentioned.
Whatever the 'hold-up' was, it caused Targett to cast doubt over a return to St James' Park before he finally got the call after returning from holiday.
'It was on, then it was off'
"Yeah, at one point there was," the Southampton academy graduate admitted when asked if he doubted he'd be back. "It was on, it was off, it was on. Eventually, it got over the line, so really happy to be back.
"Straight after the season, I just went on holiday for a week. Then, when I got back, I rang my agent. He said it was on, then it was off. I then went on another holiday, got back, and then they just said 'yeah, it's on'.
"When I landed, I literally came straight to Newcastle, done my medical - and it was all good.
"As soon as I finished the season I just wanted to come back straight away. I enjoyed my four, five months.
"I really enjoyed my football, enjoyed the city, enjoyed the fans, enjoyed working under the manager. Yeah, for me, it was a no-brainer to want to come back."
The start of something special
Targett was one of four summer signings from the Magpies alongside Nick Pope, £35million defender Sven Botman and club-record arrival Alexander Isak.
The ambition under the owners is well-documented, and Targett is looking forward to being part of the rollercoaster that lies ahead.
"I believe it's the start of something which is going to be really, really big," Targett said. "It'll be nice to look back on my career, and say 'I've played for Newcastle United'".