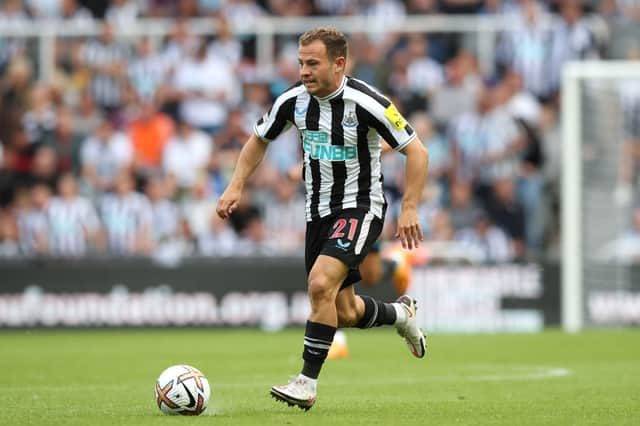 The 28-year-old was named as a substitute but the Magpies head coach was unable to utilise Fraser from the bench.
United played out a 3-3 draw with the Premier League champions to maintain their unbeaten start to the 2022-23 campaign.
Fraser had only just returned to the matchday squad after missing last weekend's 0-0 draw at Brighton with a back spasm.
"We had a couple of issues in the game," Howe admitted.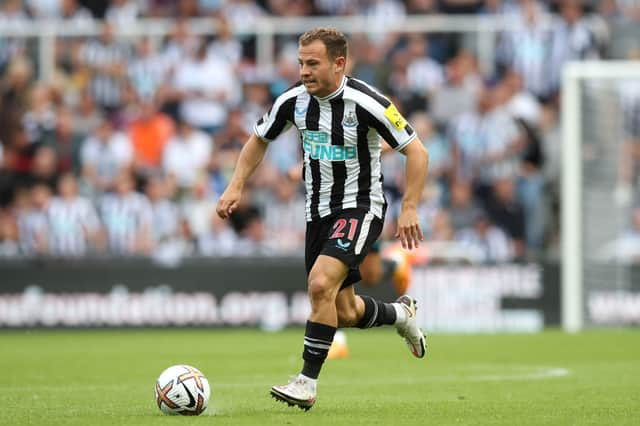 "Ryan Fraser I couldn't bring on - he was feeling a groin injury in the warm-up.
"He would have been a very important player for us if we were able to use him today but we didn't have that luxury."
Man City took the lead through Ilkay Gundogan after five minutes before United surged into a 3-1 lead after goals from Miguel Almiron, Callum Wilson and Kieran Trippier.
Pep Guardiola's side did hit back however following two quick-fire goals from Erling Haaland and Bernando Silva.
"When you are 3-1 up in any game, you expect to win," Howe said. "I could sit here and say that no part of me is disappointed but I would be lying.
"But, I would much prefer to dwell on the positives of today, rather than the negatives - and I thought the positives far outweigh the negatives.
"It was a great team performance, individually and collectively good. And the effort was there. We committed so much to that game."