Newcastle United star Joelinton has been fined £31,085 and banned from driving for 12 months after pleading guilty to drink driving.
The Brazilian appeared at Newcastle Magistrates Court this morning (Thursday, January 26) after being pulled over by police a fortnight ago.
"Shortly before 1.20am today, officers pulled over a vehicle in the Ponteland Road area of Newcastle and arrested the occupant," a Northumbria Police statement read.
"Joelinton Cassio, 26, of Ponteland, has since been charged with driving whilst above the prescribed limit for alcohol."
The court heard the 26-year-old drank two glasses of wine and thought he was safe to drive. But his breath reading was 43mcg of alcohol in 100ml of breath. The legal limit is 35mcg.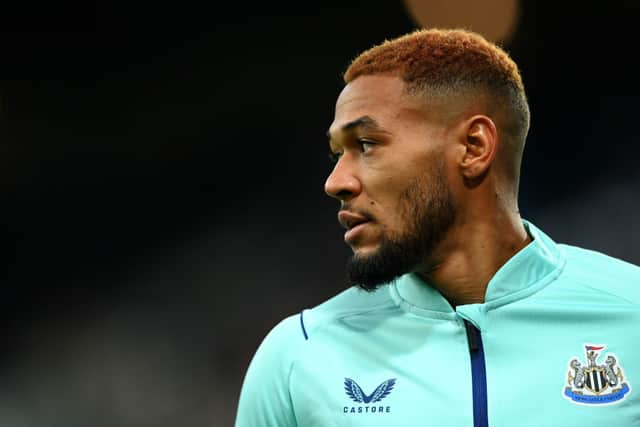 Joelinton's 12-month ban will be reduced to nine months if he completes a drink-driving rehabilitation course.
The midfielder, who starred in the Magpies' Carabao Cup first leg semi-final win at Southampton less than 36 hours ago, is expected to be disciplined by the football club.
Speaking about the situation previously, United head coach Eddie Howe said: "It came very much as a shock. It's a difficult situation. Joe is very remorseful and was very upset yesterday. I think he knows the seriousness of the situation.
"I can't go into too much detail out of respect for the case but I think he understands his responsibilities and we're now in a position where we are supporting him. We also understand as a football club the seriousness of the situation.
"Everything will be dealt with internally. Certainly, looking at Joe as a person, I've said from day one since my interaction with him that he's a very, very good professional. He's hugely passionate about his football career and club. I was very much surprised by what happened.
"We will back him and support him, while also educating him and helping him at this moment, which I think is hugely important because he is young and everyone makes mistakes. It's important we don't overreact."