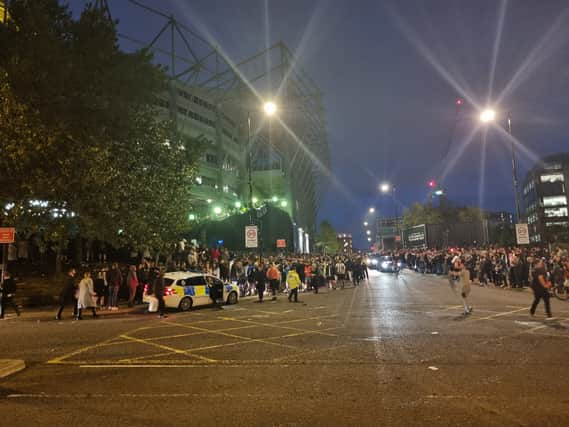 Amanda Staveley has made a promise to to 'invest heavily' in Newcastle United having finally started work on transforming the football club.
On Thursday, after 18 months of deal wrangling, the PCP Consortium got their hands on the keys to St James' Park.
Work started in earnest on Friday for PCP Capital Partners directors Amanda Staveley and Mehrdad Ghodoussi, who both fronted the mainly Saudi-financed deal, with the pair pulling together all Newcastle United staff to talk through their Magpies dream.
And Staveley has made it clear, as part of that transformation, the consortium will invest heavily over the next few years on all parts of the football club, not just the playing staff.
"We appreciate the gem we're custodians of," said Staveley.
"And we'll make sure that every single part of this club is dusted down, and we'll invest in all levels. We've got to. It's critical. It can't happen without that.
"Please, rest assured we understand we've got a big job to do, and we're not scared of rolling up our sleeves and getting on with it quickly. But, sometimes, we don't want to make hasty decisions when we don't know where we are today and what we have.
"We don't want to make kneejerk decisions, but we know we'll be investing very heavily over the next few years."
Those words will, of course, come as music to Newcastle United fans' ears, with the almost criminal under-investment in what was a once great club by previous owner Mike Ashley.
"Its not just about growth on the football pitch," Staveley continued.
"It's about growth on the academy side and the infrastructure in the city. We've partnered with Jamie Reuben. We've worked with the Reuben family for over 10 years.
"One of the attractions, and one of the opportunities I had with PIF, is that they understand the bigger picture. They understand that sporting success comes with wider investment in the whole community.
"This club is at the heart of the community, and we've got to make sure we invest in all of the community at every level."
And what is it hoped that investment will deliver?
"We're not short of ambition, I can tell you that," she said.
"We know that we're not going to get to where we want to today or next year, but we will get there. It takes time.
"It's a long-term project. We're patient investors. This is a very long-term partnership with the club and the fans. So we can't just come in and do this overnight. It's going to take some time."