Former Club England managing director Adrian Bevington insists Dan Ashworth will elevate Newcastle United to the next level.
Ashworth was confirmed as the club's new sporting director on Monday - subject to Premier League approval - after a compensation package was finally agreed with Brighton & Hove Albion.
The 51-year-old was placed on gardening leave by the Seagulls in February, with the South Coast outfit demanding around £5million to release him from his contract.
Ahead of the summer transfer window, United re-opened talks with Brighton and reached a successful conclusion for Ashworth to begin his new role on Tyneside immediately.
Ashworth's arrival is the first major boardroom appointment by Newcastle's new owners since the PIF-led consortium acquired the North East club in October for £305m.
Certainly, with Ashworth previously working in similar roles at West Bromwich Albion, England FA and Brighton, United may have already made their 'signing of the summer'.
And perhaps there aren't many better than Adrian Bevington to get a detailed insight into Ashworth. The pair worked together at England to help shape the 'England DNA' blueprint.
- Ashworth is a "round the clock" football person who will elevate Newcastle to the next level
- Has strong connections around Europe - including those in the UEFA and FIFA circle
- Expects Ashworth to work harmoniously with the new owners and first-team boss Eddie Howe
- Ashworth has a great football knowledge and likes to be around the training ground
- Expects Ashworth to develop a long-term structure, including academy development
'He will elevate Newcastle United to the next level. Fact.'
Bevington said: "Dan is an incredibly hardworking person, an absolutely round-the-clock football person. He is a really studious individual. He is a very structured, hardworking guy but he's also someone who is very well connected and is always working on building his connections.
"I believe he is a visionary and he will always be looking to adopt new processes, trends and technology.
"How do you find what a football person is? Well, I'm not sure you can really label it but Dan is a football person and is hugely respected in the game.
"He will elevate Newcastle United to the next level. Fact.
'Strong contacts with agents, managers & sporting directors'
"He is the right man for the job. Who knows if he hasn't already been approached for some of these 'big six' jobs.
"When he was with England, clearly there will have been moments where it wasn't the right time for him to leave because he had such a big project to work on.
"His appointment lifts Newcastle into new territory. He is very well regarded in UEFA and FIFA circles as well. He's got real contacts there. But he's also very well connected globally. He knows the transfer market really well.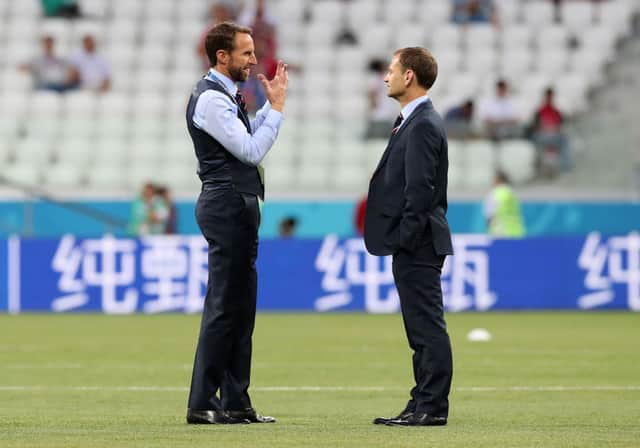 "He's got some really strong contacts globally with leading agents and is very well respected by managers and coaches, plus all the sporting directors around Europe as well.
"He's put the hard yards in. He started in quite a junior position at West Brom. Before that, he did other coaching roles at Cambridge and Peterborough. He's not just suddenly landed this golden job, he's earned this job.
"I think he is someone who will have undoubtedly, at different times, been approached by clubs in the UK and around Europe. But this probably just appeals to him at the moment having done a very good job at Brighton.
'Dan will be one of the core architects'
"Dan has all the attributes. He's technical because he's a coach. A phrase he would use, 'he knows what goes on, on the grass'. He loves being on the grass in a tracksuit, he's that sort of person.
"But where he has been very astute over the years, he's made that great step from being the tracksuit guy to someone who can work the boardroom as well and understand how the business operation works. That makes him a really valuable asset to the club.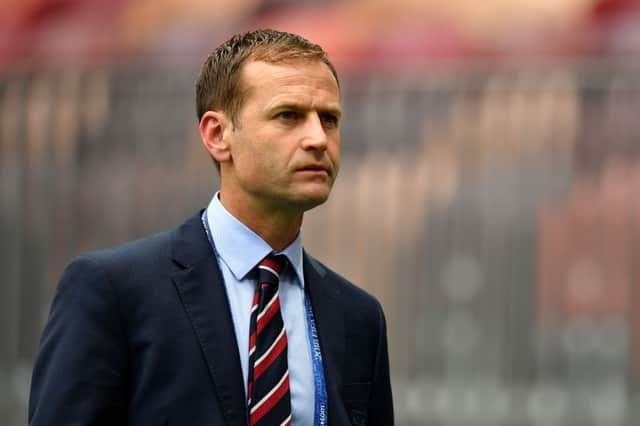 "The sporting director role fits the brief for Newcastle as I see it from the outside looking in that they want someone who is going to be a very good, astute, strategic thinker.
"A lot of what Newcastle and Dan will be doing over the coming years is about strategy. The club has a huge growth spurt ahead of them. Dan will be one of the core architects of that. Dan will be at the heart of the design of this alongside the board.
"If the culture is right at the club, which certainly would appear to be from the outside looking in, they'll work together in harmony. I really get the feeling that the board, with Dan and Eddie (Howe), will work harmoniously.
"Dan, I'm sure, is very aware that there is a huge amount of work that will go on, not just around the men's first-team but it'll be developing the long-term structure of the club around the academy development."