Few understood it at the time, but plenty know the reasons now.
When then Lyon midfielder Bruno Guimaraes was mulling over a move to Newcastle United in the January transfer window in 2022, many wondered why one of the most coveted young players on the planet would even think about joining a club flirting with relegation from the Premier League.
Monitored by the likes of Real Madrid since his time in Brazil, and scouted extensively by Liverpool and Arsenal while making waves in Ligue 1, Guimaraes, had he bided his time, was not set to be short of potential suitors.
However, when the Magpies came calling 16 months ago the pull of the Premier League was just too strong for the Brazil international, now widely regarded as one of the best in his role in the division.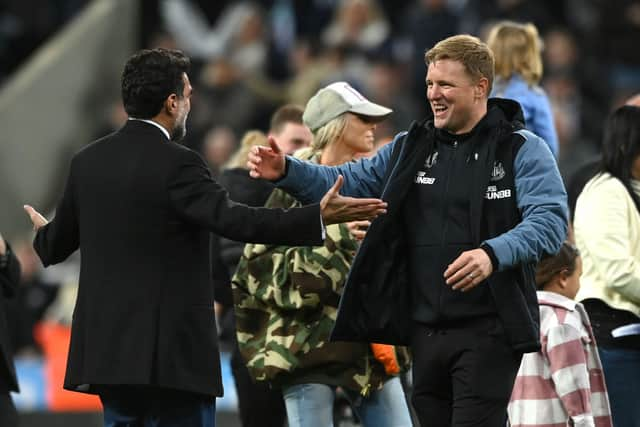 And the player's agent has backed up that controversial call, by using the fact Guimaraes and United will next season play in the world's premier club competition, the Champions League.
Guimaraes' agent, Alexis Malavolta, took to Instagram after Monday night's 0-0 draw with Leicester City, which ensured a top four place was secured without doubt, to pay tribute to the player for his brave decision last year.
Malavolta posted an image of himself and his client at St James' Park with the caption: "Completed project. Many doubted and few understood his transfer to Newcastle.
"Today you go down in history for helping to take Newcastle to the Champions League after 20 years. Let's go."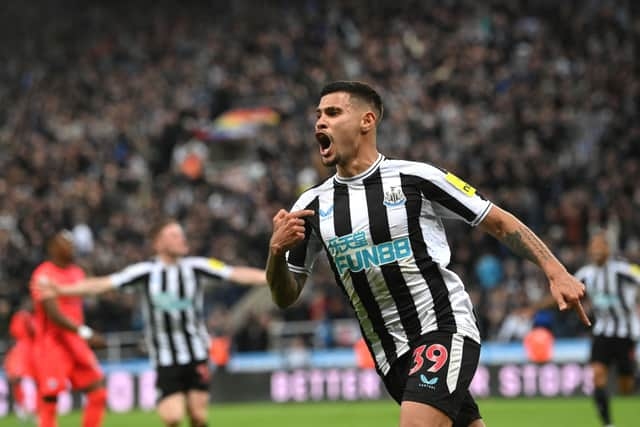 Few expected Newcastle to qualify for the Champions League so soon, likely even Guimaraes himself.
Speaking after the Foxes draw, Guimaraes reiterated the message from his representative.
He said: "To be honest, no I didn't expect it. People said that 'Bruno is crazy' and now we've got Champions League now in my first full season."