The Public Investment Fund of Saudi Arabia, the majority owners of Newcastle United, has secured a £14billion seven-year senior unsecured term loan - labelled as the "largest self-arranged term loan ever raised for general corporate purpose".
The transaction was supported by a broad-based global syndicate of 25 financial institutions from Europe, the US, the Middle East and Asia.
It forms part of PIF's medium-term capital-raising strategy and its 2022 Annual Capital Raising Plan, which includes several funding tools that would ensure PIF's continuous and sustainable access to diverse funding sources.
PIF's existing £9bn loan, arranged in 2018, will be repaid early after the new proposal was more than twice oversubscribed.
Fahad AlSaif, Head of Global Capital Finance Division at PIF, said: "This new facility is a strong endorsement of PIF's medium-term capital raising strategy.
"It is a significant achievement for PIF, raising a record-sized term facility in the longest tenor ever for a loan of its size that is subscribed to by an unprecedentedly diversified number of lenders. PIF will continue to explore a variety of debt funding sources as it delivers on its strategic objectives."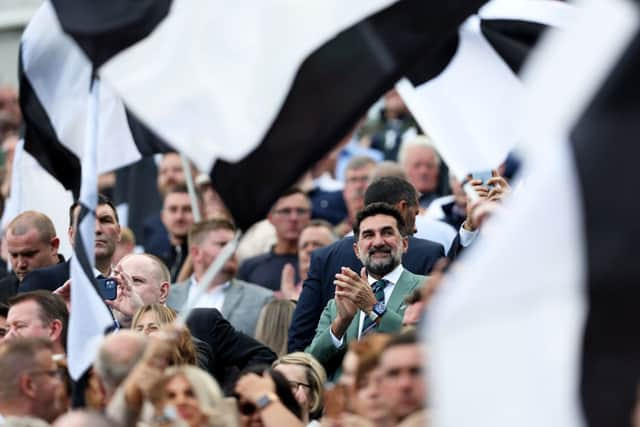 The deal won't impact Newcastle United, but it does provide a reminder of PIF's strategic approach. The plan, as well documented, is to transform the Magpies into one of the world's leading football club.
Meanwhile, it was revealed earlier this month that PIF, alongside, PCP Capital Partners and RB Sports & Media, had invested a further £70.4million of equity into the football club - with their total investment to date exceeding £450m.
In a statement released by Newcastle, "the capital injection follows a wide range of investments in the club", including investment in the playing squad, improvements to St James' Park, the extension of the training ground, plus the recruitment of a number of senior executives to build out the commercial department.
United added that "further investment is expected which reflects the ownership group's long-term commitments for Newcastle United".
Chief executive Darren Eales explained: "We are at the beginning of a long-term plan that aims to build a club that can compete consistently at the highest levels of English and European football.
"We need to develop the whole business, as well as the playing squad. And we need to do so while adhering to the Financial Fair Play rules. This additional investment further enables us to continue implementing the business plan."