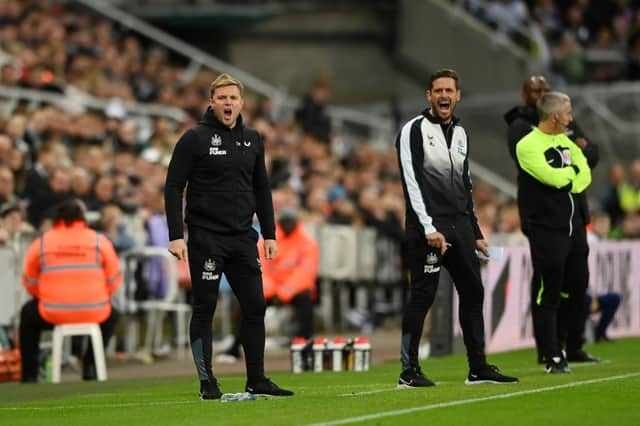 The Carabao Cup has been blown wide open following exits for a number of Premier League clubs tonight. Arsenal, Tottenham Hotspur, West Ham United, Leeds United and Chelsea all went out at the third round stage as Newcastle United progressed following a penalty shootout win over Crystal Palace.
The Magpies played out a goalless draw with Palace in normal time but were indebted to Nick Pope in the shootout, who saved three penalties to ensure Eddie Howe's men moved into the last 16 of the competition.
United will learn their next opponent on Thursday night, and head coach Eddie Howe admitted the exit of top-flight clubs could benefit his side as they aim to end their 67-year hunt for a domestic trophy.
"We just wanted to be in the next round," Howe said. "We know whoever we face in the next round it's going to be difficult. We're through the last 16, that was our task before the game. Obviously, the more Premier League teams that go out, probably that raises your chances of going further in the competition.
"We'll see who we get in the next round before really commenting on that side of things."
On the performance, Howe added: "We did (progress) and that's the most important thing. It was a difficult, a tight game tonight, probably everything we expected it would be. I don't think it was a great performance for us, I thought we were a little disjointed and there are valid reasons for that, a lot of players haven't played for a long period of time.
"I thought they gave everything but we weren't particularly fluid in our play. We improved with the introduction of the substitutes, they made a real difference to the team, but we couldn't force a goal in normal time so we had to do it the hard way."