Nick De Marco raises Newcastle United takeover question over Richard Masters' Chelsea comments
The Newcastle United takeover QC has been talking to Sky Sports.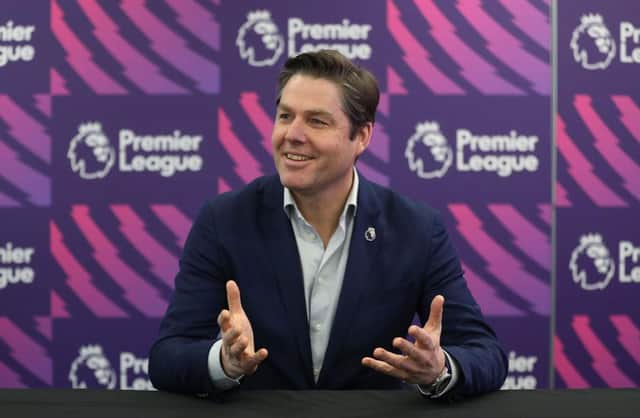 Nick De Marco has questioned comments made by Premier League chief executive Richard Masters after he suggested the potential takeover of Chelsea could take place inside ten days.
Blues owner Roman Abramovich is currently under sanction from the government and was disqualified as a director of the club by the Premier League last week.
American bank The Raine Group are overseeing the sale process with several parties submitting bids for the reigning Champions League winners before the deadline passed on Friday.
Hopes are high that a quick sale can be passed - although the process could be slowed by the involvement of the government and the fact Abramovich can have no say on which party is successful in their bid.
There was some surprise when Premier League chief executive Richard Masters suggested a takeover could be confirmed in record time.
Speaking at the Financial Times Business of Football summit in London, he said: "I think the quickest one we have ever done is 10 days but that's not to say that that record cannot be beaten.
"Normally it will take a number of weeks but that will depend on the complexity of the deal really and the number of potential owners."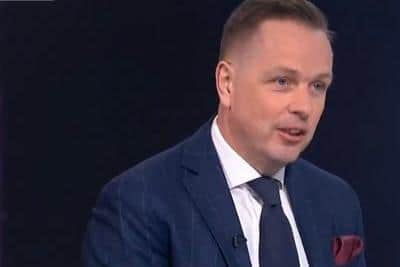 "I suspect a lot of Newcastle fans feel the same"
That statement provoked an interesting response from De Marco, who acted on behalf of Newcastle United when the PIF-backed takeover of the club was blocked by the Premier League.
The Blackstone Chambers QC suggested that Newcastle supporters would be left unhappy by the comments made by Masters after the Magpies takeover was delayed by almost two years.
He told Sky Sports: "The fastest a takeover can go through is 10 days according to the Premier League?
"Well I can tell you I wish Mr Masters had said that to us, and I suspect a lot of Newcastle fans feel the same - because that lasted for well over a year.
"Of course there were complicated issues in that case (the Newcastle takeover). But the issues in this case are even more complicated.
"However, there's probably a lot more goodwill in this case. Chelsea needs to be sold & it needs to be done quickly.
"It won't be done in 10 days though."