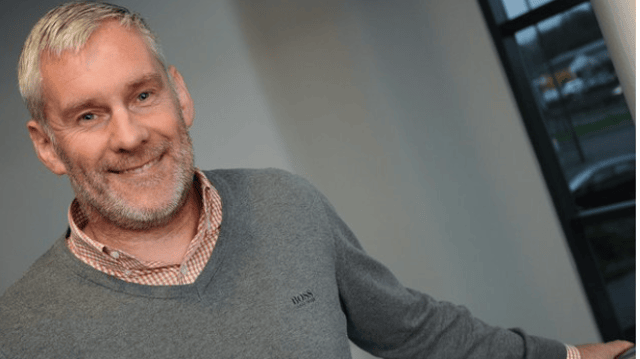 The story of former Newcastle United striker Tony Lormor is a remarkable one, by anyone's standards - and that's before we even mention his footballing career.
Lormor was first diagnosed with follicular lymphoma – a cancer of the lymphatic system – nine years ago. Years of invasive treatment, time spent away from football, family and more then followed.
But now, a year or so on from the 'all clear' having beaten cancer for the fifth time, Lormor is writing the next chapter in his remarkable journey - as he gears up for a spot on the Great North Run start line.
We spoke to Lormor, a Wallsend Boys Club graduate, who made his name in the Football League with a 19-year career playing for 16 clubs - and here's his GNR 2021 story.
Who are you running for? And why?
"I am running for two causes. Lymphoma Action charity and my own support group BritesideCIC. Lymphoma Action have been a charity that I have worked with since I first got diagnosed nearly nine years ago. My own support group is new and I am wanting that to grow so we can help and support people affected by cancer.
"I initially agreed to do this in 2020 and there was four of us going to do it, but, as sometimes happens, there's only two of us doing it now. Myself and a lady called Karen Hussey, who is a good friend and a PT instructor from my local gym at Heanor Leisure Centre. She has been training me for the last six months."
What made you decide to take on the GNR - and have you done it before?
"Every two years I like to give myself a challenge, you have to.
"I grew up in Newcastle, and the Great North Run has always been prominent - but I never got the chance to do it.
"It started when I was 10 years old but I was always involved with Newcastle United, so it was something I could never do. This time, I thought why not? There'll never be a better time to do it."
This is the latest chapter in your amazing recovery story - what next a full marathon?
"For now, I've been disease free for a little more than 12 months. I have check ups every eight weeks and also a shot of chemotherapy to keep everything under control. Let's see how I am on Monday to see if I fancy a full marathon or not!"
Set up earlier this year, how is the lymphoma support project - BritesideCIC - going?
"The support group is going well, we've managed to help a number of people who have been diagnosed with different forms of cancer. The next phase is help people have a retreat when their treatment is done or recovering."
And finally, what do you make of goings on at your old club NUFC?
"I don't know where to start with Newcastle United, to be honest. I think we could talk about it 'til the cows come home.
"There's a complete lack of interest from the owner. He doesn't want to finance the club. It seems the remit is to not get relegated and nothing more than that.
"It's such a shame to see how prosperous the club could be with some passion and investment but that's not going to happen under the current regime sadly."