Eddie Howe's side fought off strong competition, namely Italian giants AC Milan, to sign the Dutchman from Lille for £35million in the summer.
The 22-year-old is yet to taste defeat during his opening 10 appearances in a black and white shirt and has already been labelled by supporters as a 'Rolls Royce' defender.
Botman starred in United's 2-1 win at Tottenham Hotspur on Sunday evening to move up fourth in the top-flight table, and as part of Sky Sports' Monday Night Football coverage, Carragher praised the "fantastic" job Howe has carried out as head coach.
In his explanation, Carragher argued that Newcastle have a good team collectively but don't boast any world-class individuals.
He said: "The first thing I want to say is when I look at the Premier League, I look at that Newcastle team yesterday [Sunday] and I'm not trying to knock the players, but they're good Premier League players. It almost feels like the collective is better than the individuals.
"I think Eddie Howe, maybe alongside Marco Silva, is getting as much from his team as any other manager in the Premier League. I really do believe that, I think it's a fantastic coaching job that he's done."
Asides from Bruno Guimaraes, Carragher says there are players he "wouldn't class a superstars who would naturally go into other teams".
The 44-year-old added: "I think the one standout is Bruno Guimaraes. We highlighted him last week, he looks like a star who could go play for one of the teams we associate with playing Champions League football. But the other players, a lot of them were brought in to keep them in the league.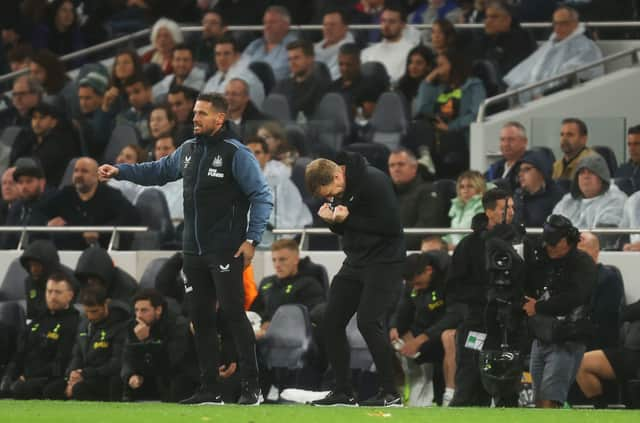 "Chris Wood comes off the bench, Matt Targett, Dan Burn plays yesterday. Obviously [Sven] Botman comes in, but if one of the top four wanted him they'd have taken him. He would have gone there ahead of Newcastle, no disrespect.
"When I actually look at the players on the pitch, yes they spent a lot of money in January and the summer, but there are still players I wouldn't class a superstars who would naturally go into other teams. So I think the coaching job Eddie Howe has done has been absolutely fantastic."