The 20-year-old finally started a game for PSG at the 12th attempt during the 2-1 win at the Parc des Princes. Ekitike lasted an hour before being substituted for Kylian Mbappe, who rescued his side with an 83rd-minute winner.
After the game, Galtier fielded questions from the French media about Ekitike's struggles.
"It was important for me to get him started with players like Ney (Neymar) and Leo (Lionel Messi)," the 56-year-old said. "It was his first tenure.
"Obviously he does not have the benchmarks and the technical relationship that other players may have. Of course, we take Kylian as a reference.
"But on what I asked him, he was very good. He made a lot of effort. He was also quite good technically."
PSG led 1-0 at half-time through Lionel Messi but Nice equalised on 47 minutes.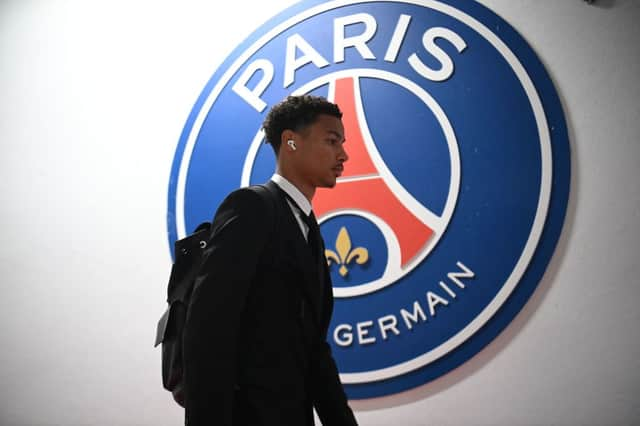 Just under a quarter of an hour later, Ekitike was withdrawn.
Galtier continued: "I simply asked him at the break to be a little more present in the penalty area because, as much between the lines, he is good but he must also be very present in the penalty area.
"He was there but a few times not when we had interesting situations. He put in a lot of effort, he had played very little until now.
"I am very happy that he was able to start and that he was able to have an hour of play to take in the atmosphere of the Park but also what a match with PSG represents, with the players who make up the squad and with this obligation of victory. Paris is an obligation to win.
"I suspected that he was going to come out at that time because automatically physically, it was going to be difficult."
Ekitike's other five appearances have come as a substitute following his season-long loan move from Reims. PSG have an option to make the deal permanent in the summer.
Newcastle United agreed Hugo Ekitike fee
Newcastle agreed a fee with Reims to sign Ekitike last summer, however the deal stalled following issues with the player's representatives.
"It's no secret that we really liked Hugo and we worked hard to try and do that deal," Magpies head coach Eddie Howe confirmed in July. "He's a very talented lad and he decided to go to PSG.
"I have no hard feelings towards him and wish him well in the next phase of his career. I really do wish him luck.
"But it is an example of the types of clubs we're competing with to try and improve our squad.
"It's not as easy as people think it is and you're going to miss out on targets and look at other options.
"I've done that before in my career and I'm sure it won't be the last."