Manchester City boss Pep Guardiola insists Newcastle United are still Premier League title contenders.
Eddie Howe's side sit fourth in the top-flight table, 10 points behind leaders Arsenal and seven behind second-place City.
Guardiola talked the Magpies up as title challengers before the World Cup break and believes that hasn't changed, despite United drawing five of their previous six matches.
"Yeah they are there," said the Spaniard when asked if Manchester United and Newcastle are still in the title race. "There are a lot of points to play for.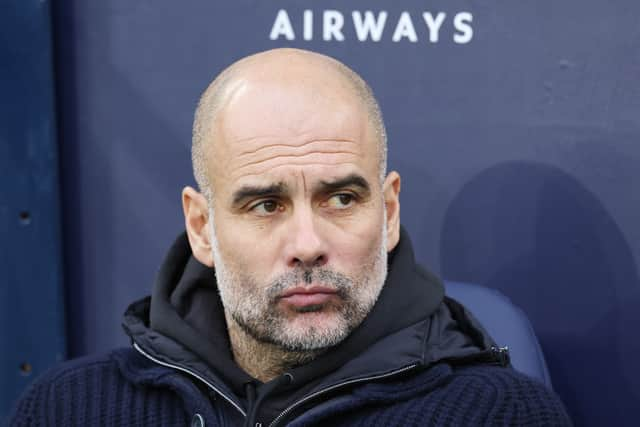 "We don't know what can happen in the next weeks. I always have the feeling, especially now with European competitions back and FA Cup around the corner, the last eight to ten games are going to decide the title.
"We have to try to be there in that moment and then have to make the last effort to try to achieve it."
City take on Arsenal at the Emirates Stadium this evening (kick-off 7:30pm), where a win would see Guardiola's men leapfrog their hosts into first position.
The Citizen's take on Nottingham Forest and Bournemouth in the Premier League, as well as RB Leipzig in the Champions League and Bristol City in the FA Cup before hosting Newcastle at the Etihad Stadium on March 4.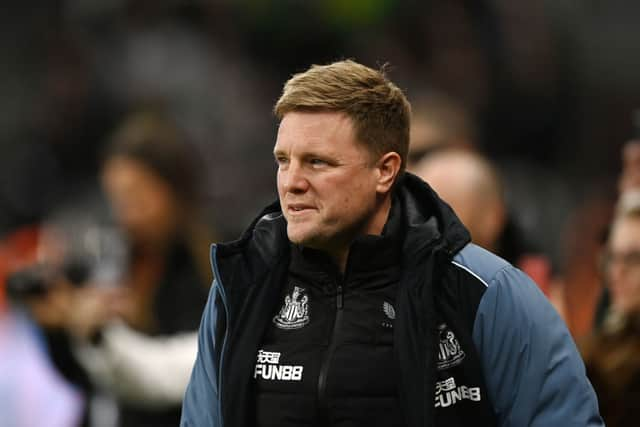 United, meanwhile, go up against Liverpool on Saturday night before facing Manchester United in the Carabao Cup final at Wembley on Sunday, February 26.
"I won't say we can't [win title]," said Howe in December. "Having watched them through the season and seeing them today, they've got that hunger there with a point to prove.
"You make a great start and that gives you the freedom that you can stay there. I have no problem with the supporters dreaming of what we can achieve."