Newcastle United have secured their place in the Champions League after a stunning season under Eddie Howe. European nights will return to St James' Park for the first time in 20 years, but which team will join them in the top four when the last games of the season are played?
Manchester United are the favourites, given the fact they need just one point from their remaining two games, but Liverpool will be hoping their rivals have a nightmare end of season so they can capitalise and snub the last top four spot.
As well as the drama that has unfolded at the top and bottom of the table, VAR has been a hot topic of conversation and it has dished out some controversial calls. With that being said, we've taken a look at how the current Premier League table would look if no goals had been awarded or chalked off by VAR.
1st: Manchester City — 92 points (+4)
2nd: Arsenal — 82 points (+3)
3rd: Newcastle United — 70 points (0)
4th: Manchester United — 69 points (0)
The newly crowned champions are currently on 88 points but without VAR affecting results, their lead would be even greater. Arsenal would also benefit from an extra point, but Newcastle and Manchester United remain unaffected and remain in the Champions League qualification spots.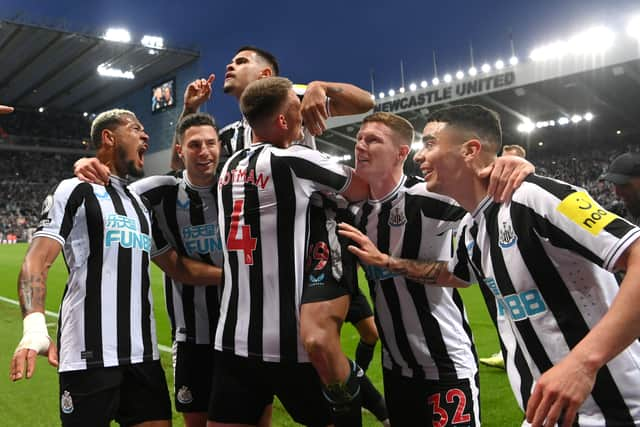 5th: Brighton & Hove Albion — 64 points (+3)
6th: Liverpool — 59 points (–7)
7th: Tottenham Hotspur — 57 points (0)
8th: Aston Villa — 53 points (–5)
Brighton and Liverpool would swap places in fifth and sixth respectively as a result of a three-point boost for the Seagulls and a hefty seven-point deduction for the Reds. Spurs have had any points given or taken away, but Aston Villa having five removed from their tally also sees these two switch spots in the table.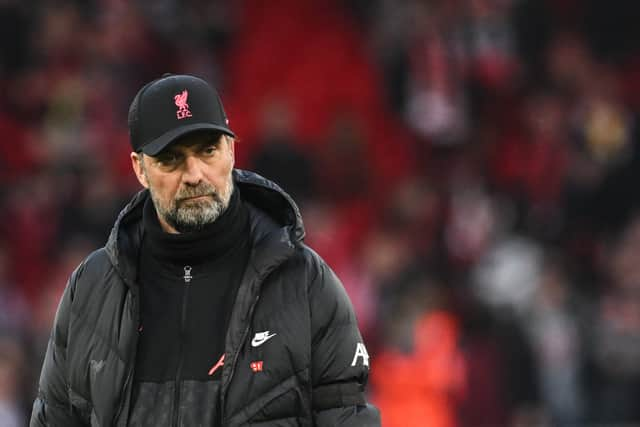 9th: Fulham — 53 points (+1)
10th: Brentford — 53 points (–3)
11th: West Ham — 47 points (+7)
12th: Crystal Palace — 45 points (+1)
13th: Chelsea — 44 points (+1)
14th: Wolves — 41 points (0)
15th: Bournemouth — 40 points (+1)
A lot of movement in the middle of the table sees Fulham and Brentford swap places in ninth and tenth respectively as the latter takes a three-point hit. Next, West Ham shoot up three places into 11th thanks to a huge seven-point advantage.
The teams below them in Crystal Palace, Chelsea, Wolves and Bournemouth remain in the same order following West Ham's leap.
16th: Nottingham Forest — 40 points (+3)
17th: Leeds United — 36 points (+5)
18th: Everton — 35 points (+2)
19th: Leicester City — 34 points (+3)
20th: Southampton — 24 points (0)
The bottom of the table is certainly the most interesting as it sees Leeds United survive relegation and Everton the third and final victims of the drop zone. Despite both the Blues and Leicester City gaining points, Leeds have a game-changing five added to their tally, which keeps them safe by just one point.