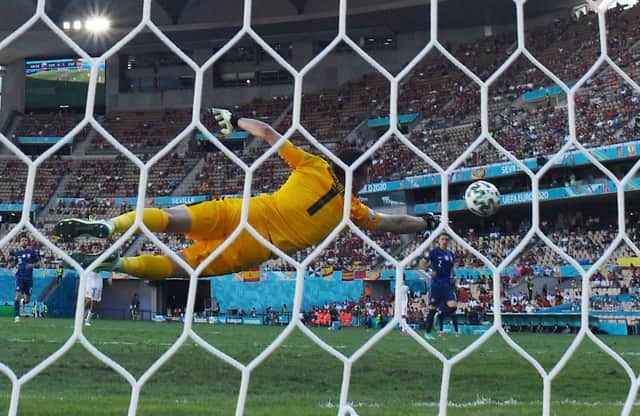 How is the injury situation - and when will Martin Dubravka and Karl Darlow potentially return?
"With Karl, I think it's a case of seeing how his physical wellbeing is. How long that will be… we've known in the past I've had a player who took at least six weeks, so we've got to be patient.
"With Dubravka, we don't want to set a time limit but we're hoping in eight weeks maybe. His wound has, unfortunately, got infected which is going to set him back another couple of weeks.
"Timescales for those two are a bit difficult."
"He (Shelvey) picked up a calf injury in pre-season but it's the other one that's now injured.
"It's frustrating but I would think he's going to be at least another three or four weeks.
"We don't think it's serious [with Hayden]. He's sore at the moment but we don't think he's disturbed the knee he had problems with last season.
"Fingers crossed he might even be available at the weekend."
How close is Paul Dummett to a return?
"He's trained but he only trained yesterday with the group. I think tomorrow will be too early for him but hopefully he'll put himself in contention for the weekend - we'll see how he trains this week."
Will Joe Willock get minutes in the Carabao Cup?
"It's fair to say that Joe didn't have a lot of minutes in pre-season but he's young and he needs that. We'll get some minutes into Joe, that's for sure.
"That goes for a lot of the squad too. That's why we carry a squad the way we do now and we'll see changes up and down the country because it's an ideal opportunity to get some minutes into your squad by playing competitive football and also put a marker down to play on Saturday.
"We will make changes but we'll be very strong."
Will Newcastle United be busy in the final seven days of the transfer window?
"The problem we have is with the goalkeepers, I am toying with the idea of naming four in the squad, which is unheard of.
"It is fair to say if there is a loan deal, if I do that, then there is no room in the squad without leaving somebody out.
"It's a difficult situation as well with finances, so if there is maybe a loan deal that can help us then that's what we will try to do.
"But as for bringing somebody in permanently, I can say that is probably not going to happen."
Is Hamza Choudhury on your list of potential targets?
"It would be unfair of me to mention other club's players.
"There is a lot out there at the moment and in the last week of the window, I still believe there is still a little bit of work to do.
"As we've seen throughout the summer, it's been difficult for a lot of clubs – I've never known it so quiet.
"It's difficult for a lot of clubs too with finances.
Will Matty Longstaff leave on loan?
"It's something we've decided that might be best for Matty. I've had that conversation with him.
"We'll see in the next week. We've had one or two inquiries, we hope something happens for him in the next couple of days."
Is Burnley a game you could do without?
"No. It is a cup competition. People are chomping at the bit to play. We have got 12/13 players who are not playing on a Saturday. This is the ideal opportunity for them to play. We will take the cup seriously, like I always have done since I have been here."
Important to get that winning feeling back?
"There is nothing better than a cup run.
"Let's hope we can go a couple of steps further than we have done in the last couple of years.
"There have been a lot of positives in the last two games - there was nothing in the game at all last weekend. And for large periods against West Ham we did OK.
"But you are judged on results and we have to think 'can we get through'? And can we get a result on Saturday that will get us up and running."