Four games without a win, under-pressure, under-strength and under-improved. Newcastle United aren't in the brightest of places heading to Manchester United's Old Trafford, a traditional Premier League graveyard for Magpies of years gone by.
As if Steve Bruce didn't have enough headaches heading to the place where he made his name as a player, he also has to contend with the return of a Red Devils' legend.
Here we take a look at the issues facing Bruce & Co prior to Saturday's top flight encounter.
Return of the prodigal son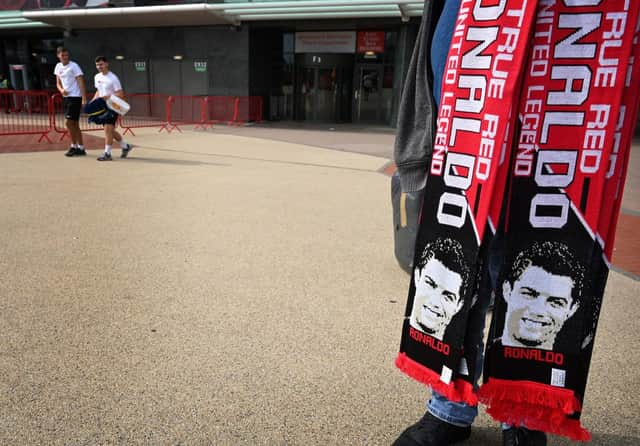 He's back. No, not just the Magpies' head coach, but another well-sunned Portuguese import in Cristiano Ronaldo.
As if Bruce didn't have enough issues of his own, eh?
Sounds like the forward will start on the bench for the Red Devils, according to some sources, but that sounds like a bit of an anti-climax for such a major event. I'm still working on the idea he will start - and I expect his movement, power and ability in the air will cause havoc.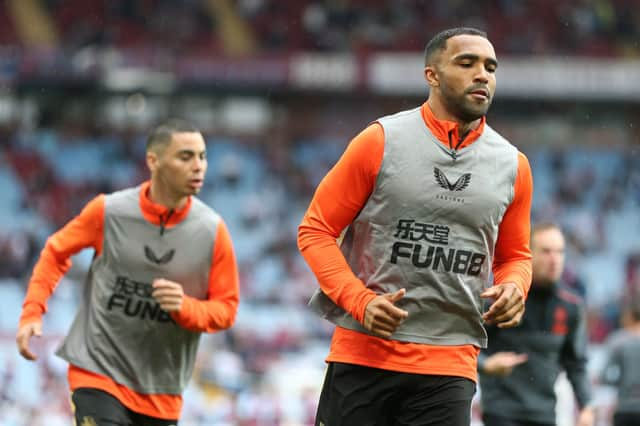 How to replace Callum Wilson?
This was never going to be easy. And fingers crossed the frontman's thigh problem is not as bad as first feared and he's fit and available for at least Leeds United next week.
It might be a decent idea to give him the weekend off anyway, especially as he's been carrying that injury for some time.
Who comes in? I think there's only really one candidate - and I'd expect it to be Joelinton. Dwight Gayle remains an outside bet, as Bruce just doesn't seem to fancy the player - making the decision to hand him a new deal, as long as three years if rumours are to be believed, even more baffling.
Does Miguel Almiron play - and would he even if available?
While his stats remain okay and he hasn't done anything particularly wrong, he hasn't done a whole lot right either this season.
Almiron is a quality Premier League performer, but isn't able to show it in this deep No.6 role in midfield. His metronomic running counts against him in this case.
FIFA may step in to stop him playing, due to United's refusal to allow him to meet up with Paraguay, but his place was hardly nailed down anyway. Put simply, the system does not suit.
Ryan Fraser would have been an obvious call to come in, even if also out-of-position, but a photo wearing a protective boot while away on Scotland international duty seems to have put an end to that.
Fitness issues - do sidelined trio make comeback?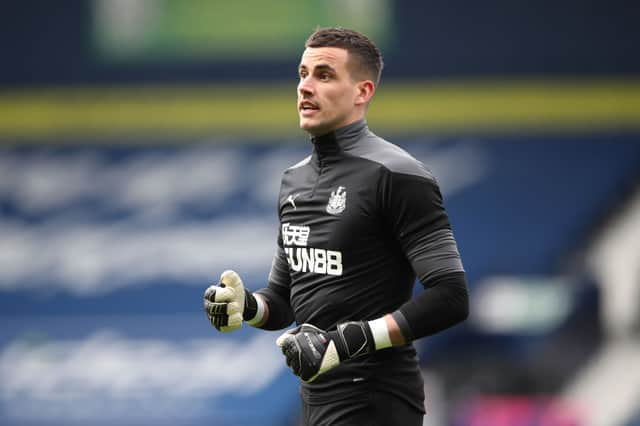 Karl Darlow, Paul Dummett and Isaac Hayden are all expected to be knocking on the door for United by Saturday, although more detail on that front probably won't surface until the obligatory training shots and Bruce's Friday morning Zoom presser.
Can you make a case for any of them to start? Dummett is probably the one for me who would be an almost automatic pick when fit. Next, I'd say Darlow and then probably Hayden, although with Jonjo Shelvey out and Almiron potentially ineligible, the need may be greatest in midfield.
Change system or more of the same?
Is it working? Well, Newcastle United aren't winning games, seem to be conceding more than previously and despite creating more chances aren't converting. So, in fairness, you'd say no.
The 5-3-2, thought up in the last international break before the summer, managed to turnaround fortunes and saw United go unbeaten in seven of the last nine. It has seen seen no win in four this campaign, containing three defeats.
Can Graeme Jones and Steve Bruce think up a new system to get the best out of the available players? We have to hope so, because this formation and way of playing looks to be a busted flush.
Never mind Ronaldo, what about the rest?
So the narrative has very much been about Ronaldo, Ronaldo, Ronaldo. And rightly so, to be honest.
If Ronaldo doesn't make his debut (he probably will) there's just the small task of stopping Edinson Cavani, Mason Greenwood, Marcus Rashford, Jadon Sancho, Bruno Fernandes, Paul Pogba and more.
Even without Ronaldo the Magpies' chances were looking slim. Best not to forget that.