Newcastle United's Premier League clash against West Ham on Sunday has been postponed as a mark of respect for Queen Elizabeth II's passing.
Following Her Majesty's death on Thursday at Balmoral, the United Kingdom has entered a period of national 10-day mourning, known as Operation Unicorn and Operation London Bridge. It is suggested the State Funeral is likely to take place on Monday, September 19.
Although Government guidance stated "there is no obligation to cancel or postpone events and sporting fixtures", the Premier League decided to cancel this weekend and Monday's games at its own discretion.
"At a meeting this morning, Premier League clubs paid tribute to Her Majesty Queen Elizabeth II," a Premier League statement on Friday read.
"To honour her extraordinary life and contribution to the nation, and as a mark of respect, this weekend's Premier League match round will be postponed, including Monday evening's game."
Richard Masters, Premier League Chief Executive, added: "We and our clubs would like to pay tribute to Her Majesty's long and unwavering service to our country.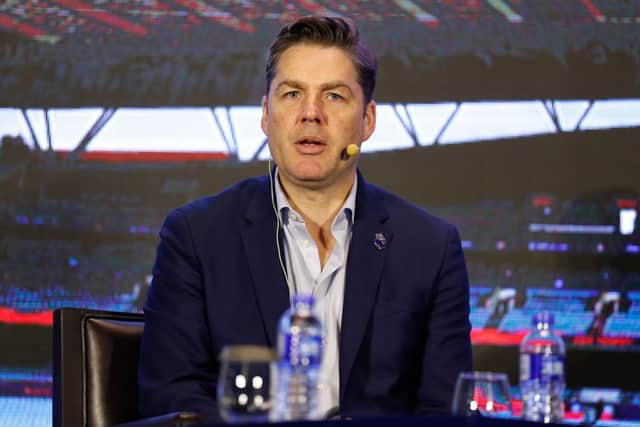 "As our longest-serving monarch, she has been an inspiration and leaves behind an incredible legacy following a life of dedication.
"This is a tremendously sad time for not just the nation but also for the millions of people around the world who admired her, and we join together with all those in mourning her passing."
Decision yet to be made on Newcastle United v Bournemouth
Newcastle United are due to host AFC Bournemouth at St James' Park on the ninth day (Saturday, September 17) of the national mourning.
A decision on whether or not the fixture with the Cherries will go ahead will be made in consultation with the Premier League next week.
The Premier League statement added: "Further updates regarding Premier League fixtures during the period of mourning will be provided in due course."
The fixture falls on the weekend before the State Funeral.
"If sporting fixtures or events are planned for the day of the State Funeral, organisations may want to adjust the event timings so they do not clash with the timings of the funeral service and associated processions," the Government guidance also said.
"As a mark of respect, and in keeping with the tone of National Mourning, organisers may wish to hold a period of silence and/or play the National Anthem at the start of events or sporting fixtures, and players may wish to wear black armbands."