With the split strikers dying a death on the pitch, although quite clever in concept, Newcastle United coaches, headed up by Graeme Jones, went about transforming the Magpies' fortunes with a switch to 5-3-2 in the last international break for the close of the 2020/21 season.
That switch, following on from the Brighton & Hove Albion debacle, then saw United lose just twice in the final nine games of the campaign, winning at Leicester, beating West Ham and getting solid results against the likes of Liverpool and Tottenham Hotspur.
But has that 5-3-2 now run its course? We take a look at the the 'square pegs in round holes' debate.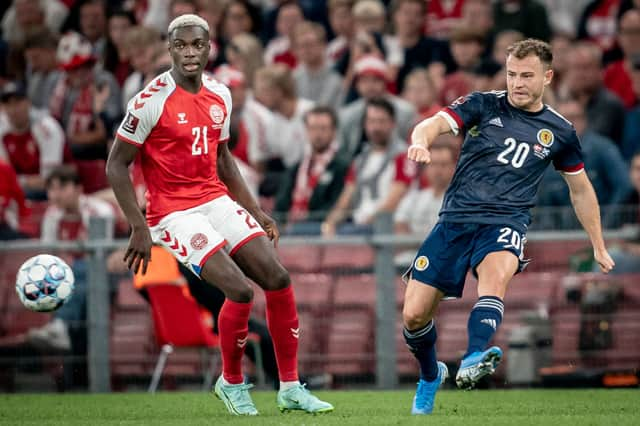 Squad full of wide players - but no place to play them
Newcastle United actually have an abundance of natural wide players in their ranks. Anyone from the outside looking in would likely say they've got one or two too many, especially given the system they operate.
Players who are naturally suited to a wide midfield or forward role at present consist of both full-backs, Matt Ritchie and Jacob Murphy, benched Ryan Fraser, arguably Allan Saint-Maximin, as well as frontman Joelinton.
In the current formation, none are played wide or in their natural role.
That's three of the current starting XI - Ritchie, Murphy and Saint-Maximin - who are being asked to complete roles that are unnatural to them. Not a good start.
Proven Premier League performer Fraser, as with his international side, doesn't fit anywhere. He even asked to be taught how to play as a No.8. On Wednesday he flopped as a forward in the same system for Scotland, then improved marginally as an out-of-position wing-back.
No.10s - why have one, when you can have four
Four you say? Well, yes. United do have four players in their ranks who all, if you ask them, would say their natural role is as a No.10.
Saint-Maximin is the first. And to an extent he does have license to operate in those pockets in his striker role.
Miguel Almiron is the second - and the fourth of the XI playing out of position. In the split strikers system he acted as a false nine - slightly different, I know - and arguably that brought his best spell in black and white since the end of Rafa Benitez's time at the club.
The other two, both kids, but with big futures on Tyneside, if their development is managed right.
Elliot Anderson, according to sources, is over the worst of the hip injury that has stunted his 2021 rise. And after resting, is close to a return. Many see him as the next big thing out of the academy, but this current system would not find a place for him.
The same goes for Joe White, too. Who is a natural No.10, but can also operate in midfield.
This 5-3-2 does not have a No.10 - and is one of the growing justifications for change.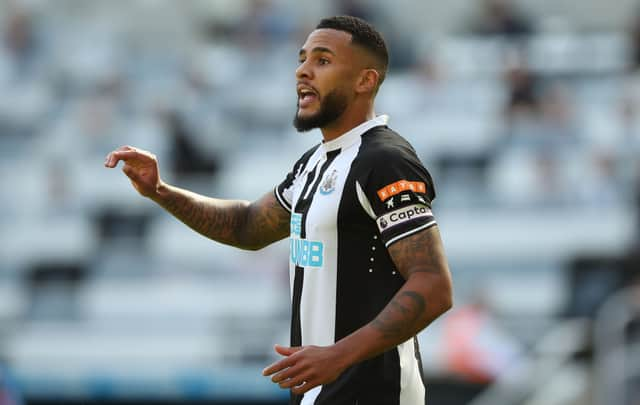 Lack of natural wide central defenders
Apart from Paul Dummett, currently out injured, United lack any players who are natural as the wider two defenders in a three-man backline.
Jamaal Lascelles, Federico Fernandez and Fabian Schar, if asked, would all choose the central role - the skipper cannot play anywhere else - while Emil Krafth is a right back, and best in a four. So make that five, even six, out of position in the starting XI.
Ciaran Clark had the tools to play the left of the three but his powers have waned seemingly in the last 12 months, and probably now finds himself as the sixth choice of United's defensive pack.
If the truth be told, looking at the natural strengths of the centre-back group, a three only truly fits one player like a glove - Schar - while Dummett can adapt to either system with ease, as he has proven in the past.
The other four are back four men, playing to their strengths - which surely adds further weight to calls for a change.
Full-backs, wing-backs or neither?
United have four full-backs in their ranks - Javier Manquillo and Krafth on the right, and Jamal Lewis and Dummett on the left.
Not a vintage group, yes, but all can do the job with minimal fuss.
Ritchie is no full-back, nor is Murphy, no matter how hard they try to convince. Both are passable wing-backs, but are meat and drink for any well-organised, well-drilled side or a well-oiled winger, full-back duo.
Conclusions - system switch or not?
At least five, probably six players are out their comfort zone in this 5-3-2 system. Some would argue more, if Sean Longstaff is brought into the mix.
This system suits Joe Willock perfectly, as well as Callum Wilson and Fabian Schar, but few others.
For that reason, and that reason alone, it must be reconsidered or tweaked and reconfigured.
Would a 4-2-3-1 with Almiron at No.10, ASM wide and Fraser, Ritchie or Joelinton on the other flank work better?
My view is yes. Play full-backs at full-back - and wide players where they should. It's not rocket science, although tactics and systems, as we all know, rarely is.