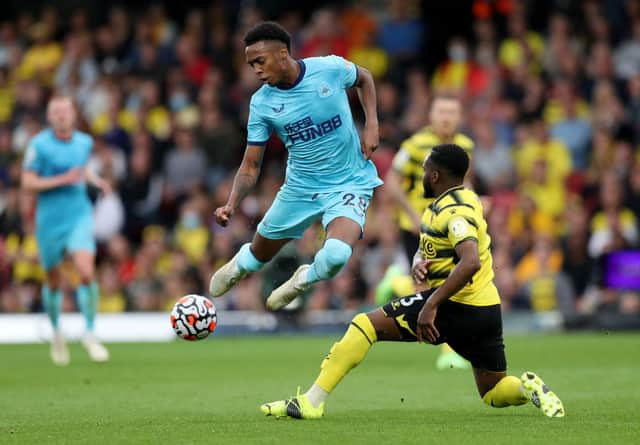 There was a surprise in the Newcastle United matchday XI at Watford - and it wasn't that Federico Fernandez not only returned to the side, but was also captain. No, this was a whole lot more left-field than that.
Joe Willock, said by head coach Steve Bruce to be injured, started and ended up playing nearly 80 minutes of the 1-1 draw with Watford.
This came a little more than 24 hours after Bruce had ruled the former Arsenal man out of the running at Vicarage Road.
But what sparked the miraculous turnaround? Here's Steve Bruce's take on things.
What was wrong with Willock?
The player damaged his foot earlier in the week in training and had been ruled out of the game by head coach Bruce.
Here's what Bruce said on Friday about the issue: "Joe's was a complete fluke. He kicked the ground and damaged his toe. He won't make this week and he'll be touch and go for next week.
"He missed a lot of pre-season. He only had 43 minutes. He then got sick with Covid. So we knew it would take him a bit of time."
What sparked the recovery?
Here, Bruce explains all: "He actually kicked the floor on Tuesday and it was a sore one. The medical people maybe thought he'd done a metatarsal.
"So we put him in a boot. Then it transpired, with the scans, that he's done something to the bottom of his foot.
"He walked in on Friday and said, 'I want to give it a go', so we encouraged him to train, which he did and came through it.
"And I thought he played very, very well and I wish he could have taken one of his chances today."