Santiago Munoz has returned to parent club Santos Laguna after his unsuccessful loan spell at Newcastle United came to an end.
The Mexican forward became the final signing of Mike Ashley's ownership and Steve Bruce's managerial reign at St James Park when he completed an 18-month loan switch to Tyneside in August 2021.
At the time, the move provoked comparisons with Santiago Munez, a fictional Mexican player that earned a deal at Newcastle before leading the Magpies into the Champions League in the 2005 film, Goal!
However, reality could not match fiction as Munoz struggled to make an impact at St James Park. After making his Under-23s debut in a 4-3 win at Norwich City, the young forward went on to score one goal in just nine appearances during his loan spell with the Magpies.
He was offered an opportunity to shine within the United senior setup when he trained with Eddie Howe's first-team squad and he made a brief appearance as a late substitute in a pre-season friendly win against Athletic Bilbao in July.
Speaking last year, former Magpies Under-21s coach Elliott Dickman assesses the forward's situation with the club, saying: "He's one of those players who has to hit the ground running. The lad has got some qualities but we do need to see a lot more and the main thing is that he has had some really bad injuries and the length of time he's had out with that makes it difficult to come back."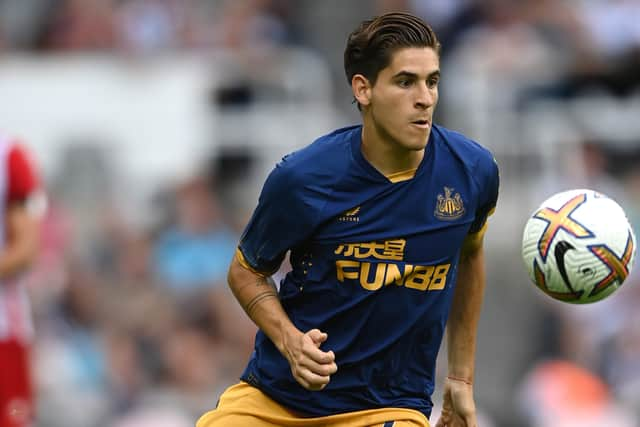 However, Munoz's time on Tyneside is now over and he has now returned to parent club Santos Laguna and one key figure has confirmed the forward will undergo a series of medical tests before a decision is made over his next move.
Speaking ahead of Monday's 3-0 home defeat against Tigres, technical director Eduardo Fentanes said: "Santiago has to do his medical exams, pass them, and once that happens, you have to see him again, see how he is."