There have been many twists and turns in Newcastle United's pursuit of Lille's highly-rated defender Sven Botman.
An initial interest shown before Christmas was backed up by several favourable scout reports and that led to bids being lodged with the Ligue 1 club throughout the January transfer window.
The appointment of Erik ten Hag saw Manchester United mentioned in connection with a move for Botman - but it was Newcastle and Italian giants AC Milan that were the constant presence in the never-ending whirl of transfer speculation.
Both clubs reportedly lodged what would be unsuccessful bids during January and the player remained with the French club when the window closed for business.
But Botman did open up on his future and the events of the previous month in early February by giving an indication of what could follow.
Speaking to Dutch outlet Ziggo Sport, he said: "I'm fine at Lille for the time being. I assume that I will take a good step in my career next summer.
"You never know in football.
"This time both Newcastle and Milan were in very concrete talks. Both clubs have their positive points.
"Everyone says about Newcastle: it's all about money. But it's a very nice project, if you look at where Manchester City and Paris Saint-Germain started.
"I think it would be very nice to be part of that, but of course Milan is a beautiful club"
"I haven't decided anything"
The closure of the transfer window failed to halt the speculation surrounding Botman's next move.
With Lille struggling to make a real impact in the Ligue 1 table, Botman told L'Equipe he would continue to help his current employers and revealed he had not made any decision on his next step.
"I accepted the situation. There were opportunities.
"But we also had the Champions League to play in, my first one. And we were in a good position in Ligue 1. I think these offers will come back.
"I'll see. If things go as planned, then yes. But first of all I want to finish this season well. The club deserves it. After that, we'll see. I haven't decided anything."
"I am aware of what I want"
A mid-table finish was secured and their Champions League push came to an end with a Round-of-16 defeat against Chelsea.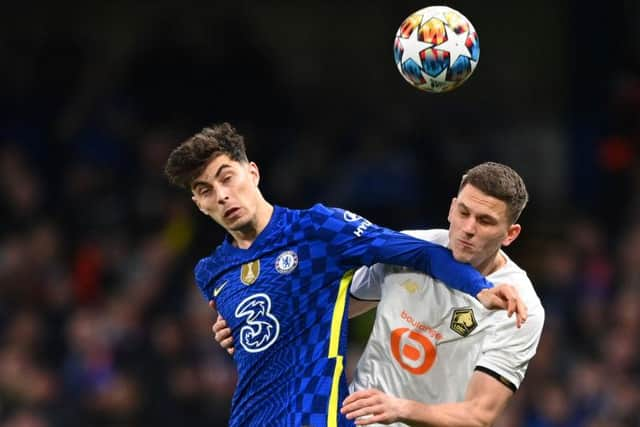 International duty called at the end of a long season as Botman joined up with the Netherlands Under-21 squad for European Championship qualifiers against Moldova, Gibraltar and Wales over the last two weeks.
Newcastle were on hand to witness his 45-minute display in the latter of those fixtures as newly-appointed sporting director Dan Ashworth was in the stands at the Parc y Scarlets to watch the Dutch claim a narrow 1-0 win against their Welsh counterparts.
Transfer speculation continues to dominate the headlines in recent days with Botman said to be showing a preference for a move to Milan but Newcastle reportedly offering a more attractive financial offer to his club.
The 22-year-old continued to address his future when confirmed there was genuine interest from both clubs but gave little away on what may follow in a recent interview.
Speaking to Dutch media outlet Algemeen Dagblad last month, he said: "I don't know (if he had played his last game for Lille), but I think so. I intend to take a step.
"Talks are underway now. I won't go into all of that, but it's going well.
I do hope that the transfer for the new season is completed. Preferably also for the pre-season, yes.
"Those clubs (Newcastle and Milan) are interested, yes.
"I can't and won't say much more about it. What I want is to take a nice step towards a nice competition. I am also looking forward to a new step.
"I am aware of what I want – that is not necessarily to that club or that competition. You weigh all kinds of things and then the total picture has to suit you. I must have a very good feeling about it."