But when that exact statement was put to Newcastle United's newest recruit, his response told a different story.
It was no secret Milan, current Serie A champions and European giants, wanted to sign the Netherlands under-21s international - but the ambitious Magpies' persistence paid off.
United pushed to get a deal done during the January transfer window before finally getting their top defensive target at the end of a six-month long chase.
Even in the days leading up to Botman's £35million switch to St James' Park, the Italian press stuck with their message: "Botman wants Milan".
Sven Botman on AC Milan speculation
So, what was Botman's response? Speaking to the local media in Austria, the 22-year-old said: "I read a lot in the newspapers that said 'where is he going, Newcastle or Milan?'
"When I was in the season with Lille, I was just playing and thinking it will come later.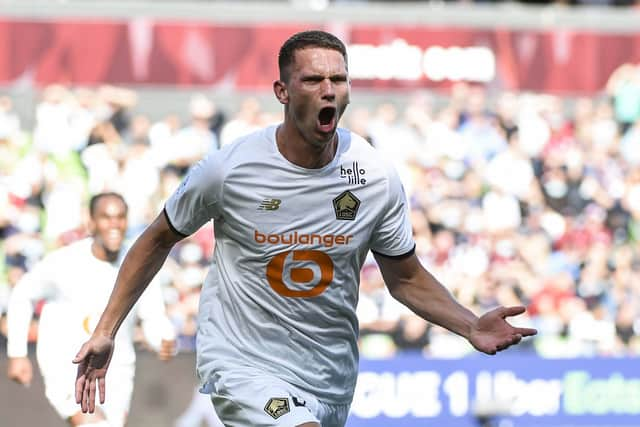 "In the meantime, the clubs discussed with Lille as well and after the season, I just wanted Newcastle. That was the choice."
Botman's arrival on Tyneside certainly sent out the right message to supporters. This was the man the club wanted and they got him.
"I am just grateful," Botman said, when asked how it felt to be so wanted by a football club. "I will try to my best on the pitch.
"When this kind of club comes to you, you know Lille isn't your end destination and you can make another step. It gives you confidence and that's nice."
Why did Botman join Newcastle?
Milan, of course, have Champions League football in their armoury but Newcastle are also an attractive proposition after changing ownership.
If you don't believe that then just ask Bruno Guimaraes and Kieran Trippier!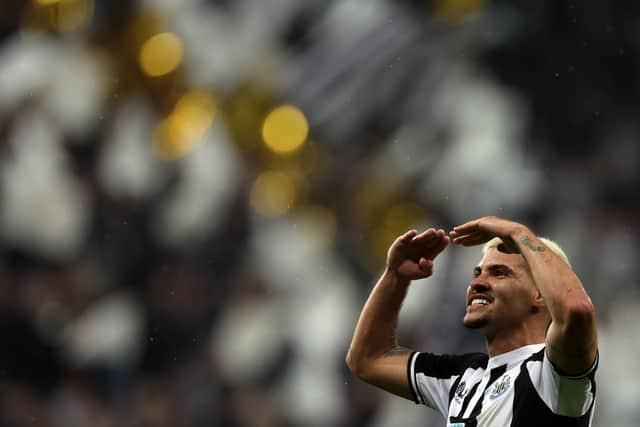 Indeed, United are at the beginning of a hugely ambitious project but also the pull of competing in the Premier League was a huge factor for Botman.
He said: "It's the first time playing in the Premier League - I think it is the best league in the world and it's getting stronger and stronger. Every team is getting the best players.
"Newcastle is not just a club that is playing in the Premier League and see what happens, they have a strict plan.
"They want to reach the top and that is something that really attracts me. I want to help Newcastle with the goals they have."
Botman on owners' ambitions
Newcastle's owners have not hidden from their desire to bring back Champions League football back to St James' Park - and one day lift the Premier League title.
Does Botman, who penned a five-year contract on Tyneside, believe that can happen?
"I think it is not possible to do it one season but in steps we will get there," he said.
"I'm here at Newcastle so I hope in three or four years I am are playing in Europe with Newcastle and we are a club who people always believe can finish in the top six.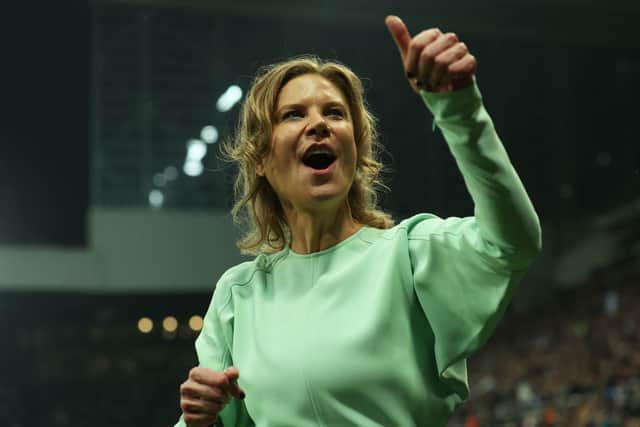 "A lot needs to be done by myself and the club but with time we will get there."
Although it's difficult to judge fully in pre-season, Newcastle fans like what they've seen from Botman in his side's Austria fixtures against 1860 Munich and Mainz 05.
Bigger tests will come in the Premier League - but Botman is learning quickly about the stark differences in style in England.
"It's totally different compared to Holland and France," admitted Botman. "The intensity is much quicker and the training is tougher. The pre-season is heavier.
"The coach is really good, he demands a lot from the players so the level is going higher and higher, which I think is really good. If you want to reach these kind of goals, you need that level.
"I was really surprised by certain things but things are going well. I'm just excited to see us play in the Premier League."
Newcastle begin their league season when they welcome newly-promoted Nottingham Forest to St James' Park on Saturday, August 6.