While it was never going to be a debut to justify the hype, Sven Botman's 45 minutes against 1860 Munich was full of promising signs.
In a pre-season friendly, it's impossible to judge whether or not a new signing is the real deal but Eddie Howe will be more than pleased with what he saw from the Dutchman.
The 22-year-old defender was called into action earlier than Howe planned after Jamaal Lascelles withdrew at half-time as a precaution.
Botman, like 10 of his teammates, including internationals Kieran Trippier, Bruno Guimaraes, Miguel Almiron and Chris Wood, was due to be introduced on the hour-mark.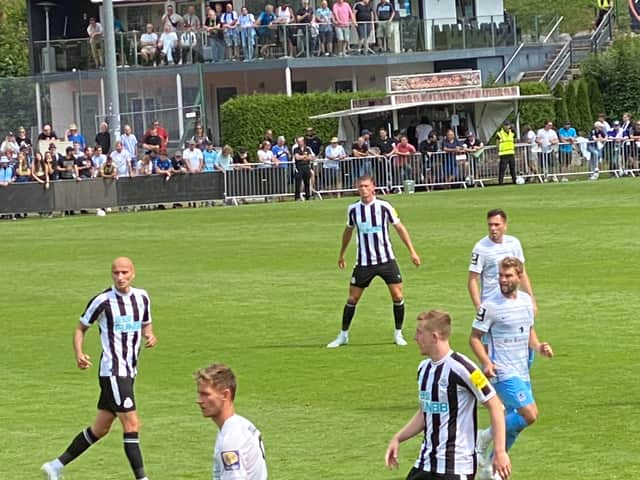 But his slightly earlier introduction afforded Botman time to play alongside Dan Burn - the player viewed as the most likely to make way for the £35million recruit when the Premier League season gets underway in three weeks' time.
Both players are left-footed man mountains and prefer the left sided centre-back role. Burn, having started the game there, remained, while Botman slotted in on the right.
And in that brief 15-minute period, there was nothing to suggest Botman was out of sorts. Perhaps that's an early, although very brief, indication to shut down the presumptions that surround his move - and what it could mean for Burn.
Within minutes of taking to the field, Botman created a goalscoring opportunity, something United had struggled to do in a stop-start frustrating first half against their German counterparts.
Botman found Allan Saint-Maximin on the left with a pinpoint crossfield ball, where the Frenchman's reverse pass found Joe Willock, who shot straight at Marco Hiller.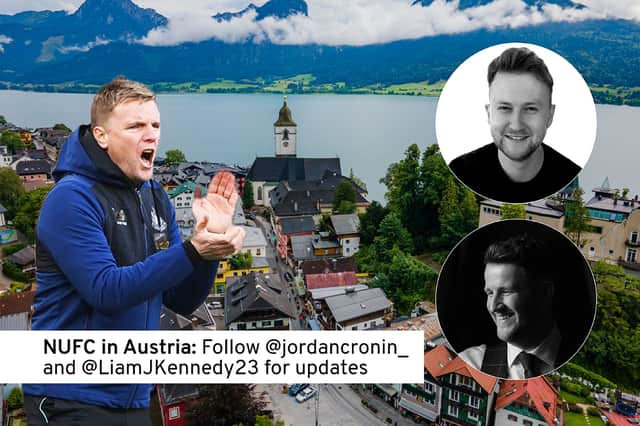 Playing Botman and Burn together hasn't been ruled out by Howe but there were some signs it is a relationship that needs developing, especially when Burn almost sold his teammate with a short header backwards.
But when Fabian Schar was introduced, which saw Botman move over to the left, their partnership was simultaneous.
Howe, we know, likes his centre-halfs to play out from the back and it's apparent both players have that in their locker.
That was further evidenced when Botman effortlessly sprayed out his second crossfield pass of the match, this time to the feet of Kieran Trippier.
A £35m central defender linking up with an England international... quite surreal in many ways when you remember where Newcastle were as a club this time last year.
Howe revealed after the game Botman, naturally, has been quiet in training as he gets to know his new teammates but that went out the window as he barked out instructions.
In the theme of Batman, the travelling Newcastle fans were often heard singing "Na Na Na Na Botman". Clearly, there were pleased with what they witnessed from their latest summer signing.
And so too will the thousands of fans watching at home.
Continue in the same form and it won't be long the hype becomes real.