Eddie Howe knows perfectly well that a manager cannot simply rely on a transfer window to turnaround a club's fortunes.
And the new Newcastle United head coach is going to have to put that theory into practice at St James' Park.
Points have been hard to come by for Newcastle this season
Nine games sit between 19th-placed, five points adrift of safety United and the start of the winter transfer window. That's 27 points up for grabs. No small amount when you've only taken five from the first 33 on offer.
Cash will likely come in January, but circumstance means Howe cannot yet look that far into the future - nor can he hope it will get United out of jail this season.
And Howe has revealed he got the perfect grounding in his first job in management, at then League Two Bournemouth. The lessons learned in that time, were the perfect training ground for what Howe faces on Tyneside at present.
'What a great education in your first job'
"I think my experiences at Bournemouth were so unique," said Howe, whose side take on Brentford at SJP next.
"From the first season I had, trying to keep Bournemouth in the league and the existence of the football club being under threat. I really felt that pressure, I lived it every day. And what a great education in your first job, taking on those expectations on your shoulders.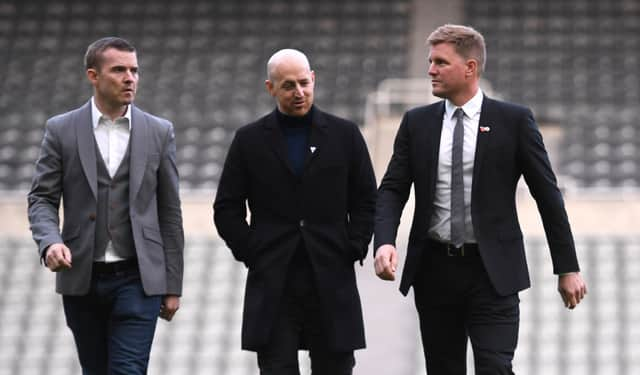 'The transfer market is not your only route to success'
"I learned so much from that, then there was the transfer embargo where I had to work with no funds. We got promoted that year, but it was a dramatic turnaround that taught me how to get the best out of the tools you have.
The transfer market is not your only route to success.
"Those principles have lasted with me - and will help me so much with this job."