With much of the transfer talk surrounding eye-catching signings at Newcastle United, several of the Magpies youngsters are attracting attention from clubs in the EFL and beyond.
The summer and winter transfer windows can be a challenging time for the under-23s coaching staff, with many of their players touted as possible candidates for loan moves away from Tyneside.
Speaking after overseeing Monday night's under-23s defeat against Nottingham Forest, Magpies academy coach Kevin Richardson discussed the outlook on allowing young players to spend time away from the club.
"It's what's best for players," he explained.
"If they need to stay here and develop more, maybe for next season to go out on loan, or some players have been out on loan, so they know what it's like.
"If they need that, it's what is best for them and firstly, what is best for the club.
"I think the experience they have seen and how different it is from this type of football, depending what they went, it might have been more long balls, more physical, as we all know.
"That's good for their development, so when they come back, if the game is one of those kind of games, they've had the experience, they can add that to their game as well as the ability they have already got."
So what is the current situation regarding a number of Magpies youngsters as we enter the final week of the window?
Anderson continues to shine - but could he leave this month?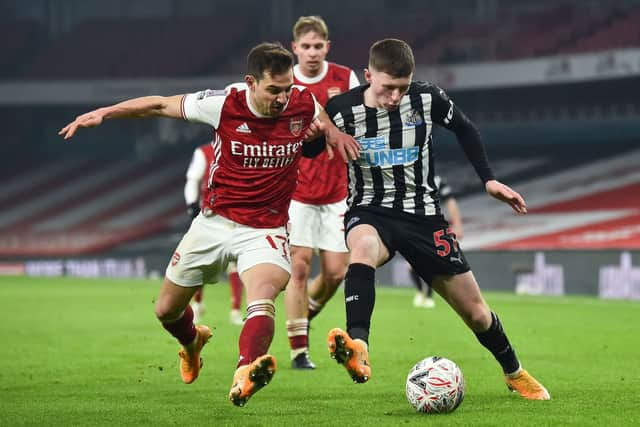 Elliot Anderson is seen as the shining light in the Magpies academy and is thought to be a genuine first-team prospect.
The 19-year-old midfielder has made two senior substitute appearances under former manager Steve Bruce and has caught the eye of current boss Eddie Howe.
Anderson has remained on Tyneside whilst the first-team travelled to Saudi Arabia and made a lively 90-minute appearance in Monday's Under-23s defeat against Forest.
Speaking after the game, Magpies academy coach Richardson said of Anderson: "If that is what it takes (a loan move), I am sure the new management team, they know that.
"Whether there have been enquiries or not, I don't know.
"It's what is best for him, the gaffer might have some plans up his sleeve for Elliot.
"He's a local kid, we just wish him all the best whatever he does.
A temporary move to Championship club Luton Town has been heavily speculated and Hatters manager Nathan Jones discussed the move with Luton Today earlier this month.
He said: "We like Elliot and it's wrong of me to speak on a player from another club, but we've been having conversations about Elliot for probably about a year, because we like him as a player.
"We think he's a good footballer and is it right to bring him in here? That's yet to be decided.
"Are we imminent, are we close to doing a deal? Absolutely not, because it's not actually been cleared if he's allowed to go on loan.
"But rather than just be cliched and say nothing, we like him, we think he's a good player, so do Newcastle.
"Are we close to signing him? No, no we're not."
Sources in Luton have told NewcastleWorld a move for the midfielder could go into the final day of the window as the Hatters wait United to finalise their own signings.
Peruvian to head home on loan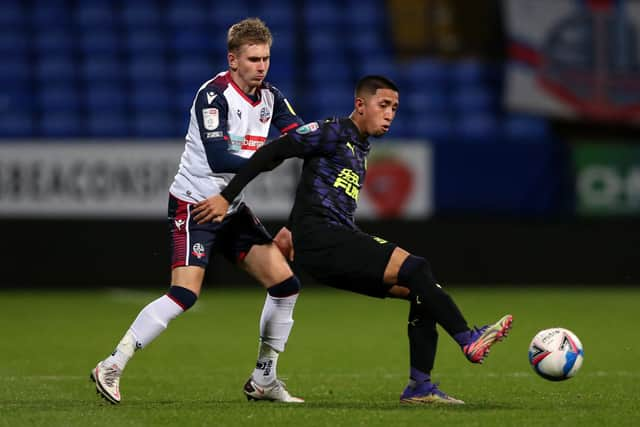 It is just over 16 months since Newcastle completed the £225,000 signing of Peruvian youngster Rodrigo Vilca.
After struggling during a loan spell at League One club Doncaster Rovers, where he made 13 appearances, the 22-year-old returned to Tyneside to feature as a substitute in the Magpies last two Under-23s fixtures.
However, it appears his return to United could be a short one with the midfielder heavily linked with a loan move back to Peru with Alianza Lima.
Decision time looming on Watts and Cass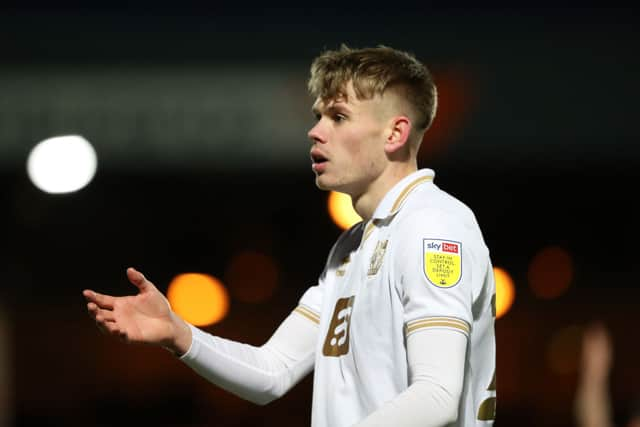 Two of the success stories of United's recent dealings in the loan market have been defensive duo Kelland Watts and Lewis Cass.
Watts spent the majority of last season with League One club Plymouth Argyle and is currently on a season-long loan at Wigan Athletic.
The 22-year-old was handed a first senior appearance at St James Park in a 3-1 defeat against Liverpool in July 2020 and will hope to challenge for a place in Eddie Howe's squad when he returns to Tyneside this summer.
Watts has made 23 appearances in all competitions for the Latics and has gained vital experience at the DW Stadium and currently 18 months remaining on his Newcastle deal.
Cass enjoyed a productive first season away from Tyneside as he helped Hartlepool United to a return to the Football League.
The North Shields-born defender is currently spending another season-long loan with Port Vale and been a regular feature in Darrell Clarke's plans throughout the campaign.
Cass' contract with the Magpies is set to expire at the end of the season and tentative talks over an extension have taken place.
However, a number of EFL clubs are believed to be interested in securing his services on a permanent basis this month.
Young striker in talks over deal with possible loan move ahead
One of the high points of the under-23s performances so far this season has been the form of young striker Dylan Stephenson.
An injury kept the Blyth-born frontman out of the Forest defeat - but he has already fired his way to 12 goals in just 17 appearances in all competitions and scored both goals in a 2-0 win against local rivals Sunderland last month.
Stephenson has been the subject of interest from a number of League Two, National League and Scottish Championship club over the last two months.
Stephenson's current deal is set to expire at the end of the season and he is in talks over a new contract, which is widely expected to be agreed in the near future.
That move would probably come too late for the 19-year-old to head out on loan during January - but it is "highly likely" he will see his development accelerated by a summer loan move elsewhere.
White continues to impress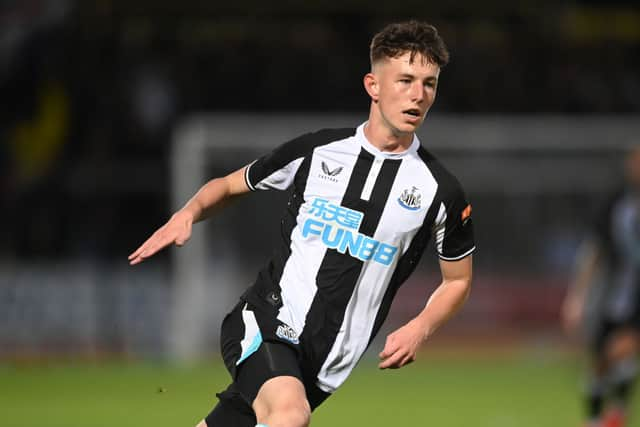 Eddie Howe's interest in the academy setup at Newcastle has brought highly-rated midfielder Joe White onto his radar.
Speaking ahead of the recent FA Cup defeat against Cambridge United where White was an unused substitute, Howe said: "Joe White, again, I've been very impressed with him playing for the development squad recently.
"He performed really well, so he's a talented player."
The Carlisle-born youngster continues to train alongside United's senior squad - although is not believed to have travelled to Saudi Arabia with the first-team earlier this week.
After impressing in a pre-season cameo at Burton Albion, White gave an insight into his development and his hopes to make a temporary switch away from St James Park.
"Anything can happen," he explained.
"At the moment, I'm just very happy here, happy to keep playing football for the under-23s and focus on getting my numbers up in terms of goals and assists."
Several EFL and Scottish clubs are keeping a watching eye on a player that looks set to have a big future with Newcastle.
A loan move is possible this month - but United will be cautious as the midfielder reaches a key part of his progression.
Bondswell attracting interest
There was much hype surrounding United's signing of RB Leipzig defender Matthew Bondswell last year.
The former Nottingham Forest youngster has been a regular in the United Under-23s and was also handed a first-team debut when made an appearance as a late substitute in a 3-2 pre-season win at Doncaster Rovers.
Speaking after the game, he told the club website: "When Jamal (Lewis) was walking over for the substitution, I suddenly realised so I had to go and grab them quickly.
"It was a good experience when I got on. I wasn't on the pitch for a very long time but when I was, I was next to Kell (Watts) in defence and he was saying to just keep talking and you'll settle in quickly.
"Hopefully, for the next time if it does happen, I'll be even more settled and know what to expect."
Bondswell started Monday's under-23s defeat against Forest as a left-sided midfielder and moved to his more traditional left-back position in the second-half.
His ability to get forward and comfort on the ball has attracted several EFL scouts and the 19-year-old was heavily linked with a move to Sheffield Wednesday and Portsmouth earlier this season.
That talk of a loan move to the South Coast was denied by Pompey manager Danny Cowley at the time - but Bondswell looks ready to make a temporary move away from Tyneside to take the next step in his development.