Newcastle United co-owner Mehrdad Ghodoussi has taken to social media to mark the club's historic 10-year annoversary.
And his words prove just how much the Iranian-born PCP Capital Partners director really 'gets' life on Tyneside.
Ghodoussi has been a very vocal presence on the club's mid-season trip to Saudi Arabia, both on social media and in and around the camp.
While the players remain in Saudi, Ghodoussi and wife Amanda Staveley have jumped on a flight to Qatar - and will take in England's clash with France at the FIFA World Cup tomorrow. That hasn't stopped Ghodoussi commenting on the club's latest statement by CEO Darren Eales, accompanied by an historic picture connecting players with staff across the operation.
NUFC full statement on club's 130-year anniversary
The statement read: "Dear supporters,
Today marks the 130th anniversary of our wonderful football club and it is an ideal moment to reflect on our history, our present and our future.
It has been a privilege for me to learn about Newcastle United's past in such detail since my arrival, and it is an honour to be tasked by our ownership group to be the club's CEO as we reach this momentous milestone.
Since the infancy of the club, formed essentially from two clubs and officially becoming 'United' during a meeting at Bath Lane Hall on this day in 1892, life in black and white has been colourful.
Today, we remember everyone who has contributed to our journey. That includes the many players who have proudly pulled on the shirt over 130 years and every single supporter who has backed the club at St. James' Park and from every corner of the world.
Our fans are - and have always been - what makes this club truly special, and we hope to continue engaging with our supporters everywhere and also welcome new fans to the Newcastle United family as our journey continues.
To mark the anniversary, we also wanted to pay tribute to the 'team behind the team'. This club has always had a loyal and dedicated group of staff, and we have captured a very special photograph of all current permanent employees, joined by coaching staff and players representing our men's, women's and Academy teams.
It is fitting that the club is so 'United' on this day. So many people have got us to this point, and everyone will have a role to play as we move forward and strive towards achieving our ambitions.
A very happy birthday to Newcastle United Football Club, and here's to the next 130 years.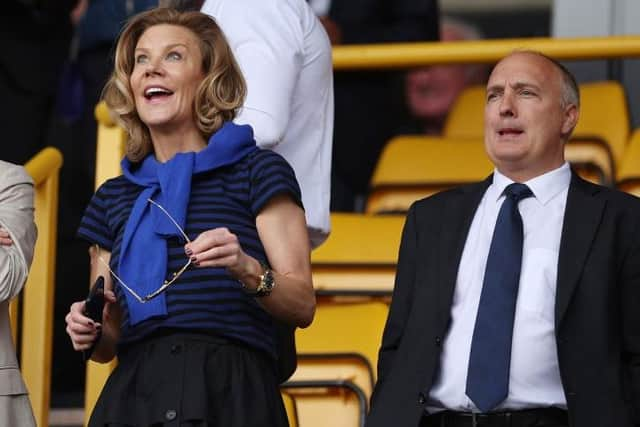 What Mehrdad Ghodoussi said about it
As has been the case so often with United's owners, they come across like they really 'get' NUFC - and really care about the club they own.
Ghodoussi underlines that with this statement. He said: "What an incredible history. I know that as shareholders, we are honoured and grateful to be celebrating this milestone with you. We look forward to making more memories and celebrating more birthdays together."
And just to add that person touch to the Twitter post, Ghodoussi signed it off: "Mehrdad and Amanda."