The moment that changed Newcastle United history - key players & future-shapers, one year on
One year on from the revolutionary takeover of Newcastle United by the Public Investment Fund of Saudi Arabia, PCP Capital Partners and RB Sports & Media, we mark the event with this special NewcastleWorld series, looking at the highs, lows, changes and developments that have taken place on Tyneside.
Watch more of our videos on Shots!
and live on Freeview channel 276
Visit Shots! now
It's all fine and well having a shed load of money. Newcastle United's owners, we know, have that. But having a plan and spending it wisely requires another skill set.
Having the right people in key positions is a big part of the success formula, and the Magpies, whose day-to-day operations are led by Amanda Staveley, have recruited smartly.
Here, NewcastleWorld takes a look at the key players during the opening 12 months of the takeover:
Eddie Howe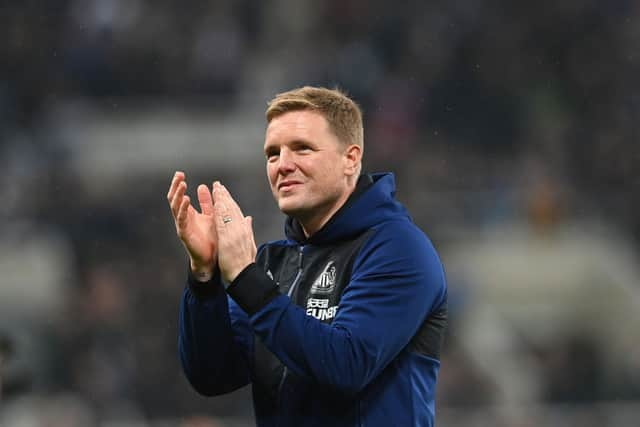 The first major decision of the PIF-led tenure was to sack Steve Bruce. And the first major appointment was Eddie Howe.
Remember, it could so nearly have been Villarreal manager Unai Emery, with parts of the consortium in favour of appointing the former Arsenal boss.
The Spaniard was offered the job first before opting to remain in Spain, and thankfully for Newcastle, Howe held no grudges and accepted the Magpies job.
Howe impressed United's owner with his knowledge of individual players, in which he offered specifics on how to guide the club out of the relegation mess it was in.
Meticulous was the buzzword, and Howe has lived up to that and more, with his typical day consisting of a 6am arrival at the training ground and 7pm departure.
Howe's dedication and attention to detail, alongside his backroom team, has quickly rubbed off on the Newcastle squad, not least his ability to transform individual players - Joelinton being the epitome of that.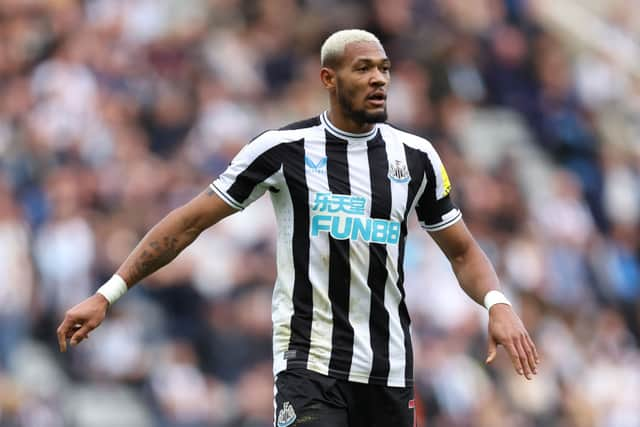 We could talk about what other areas Howe has significantly improved or again, transformed, but Newcastle fans know fine well what an incredible job the 44-year-old has carried out on Tyneside so far.
Surging to Premier League safety in the way United did since the turn of the year - with their form bettered only by Manchester City, Liverpool and Tottenham, was a run of results this football club hadn't seen for nearly a decade.
Indeed, it was only right that Howe was rewarded with a contract extension on the eve of United's Premier League opener with Nottingham Forest. There is a strong sense of loyalty towards the former Bournemouth boss. Certainly, he has earned the board's trust and patience, should he ever need it.
Naturally, ambitions are different this season as the club begins its journey to reach the top, and Howe faces a different challenge, especially now Newcastle United is no longer viewed as an inferior opponent. Instead, there is fear within England - and Europe - of what Newcastle can become in years to come.
Ten months on from Howe's arrival, there's a strong argument to say United couldn't have appointed anyone better.
Nick Hammond & the January transfer committee
Nick Hammond, the former Reading, West Bromwich Albion and Celtic technical director, was brought in purely in a consultancy role on a short-term basis during December.
With no sporting director in place, Hammond's task was to help evaluate and fine-tune the club's extensive transfer plan ahead of the January window.
Due to his deal-making expertise, he was asked to look over potential bids and player valuations to check they were realistic and correct.
"My role was a little bit more in the background than I would be as a normal sporting director," Hammond said. "As a sporting director over my career, I would lead the discussions, lead the negotiations with potential signings.
"This role was sort of a step removed from that, doing the checks and balances in the background, having an opinion on the players who had already been identified by Steve Nickson and his team, having taken a good steer from Eddie Howe, the new head coach, who had to make very quick decisions in terms of where he saw his squad."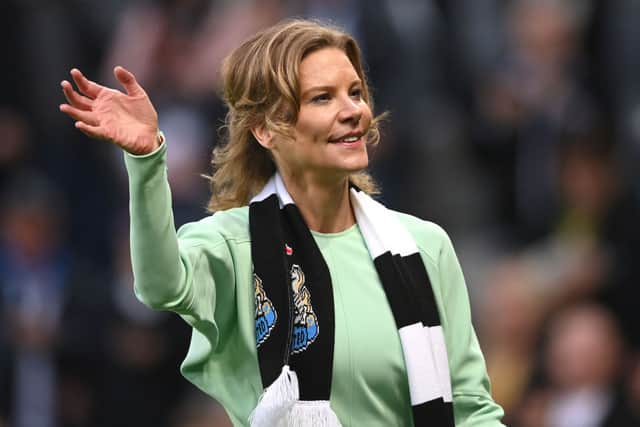 It took Hammond less than a month to carry out what was asked of him, which allowed the then four-person transfer panel of Howe, assistant Jason Tindall, Amanda Staveley and head of recruitment Steve Nickson to attack the January window.
And it paid off after the arrivals of Kieran Trippier, Chris Wood, Bruno Guimaraes, Dan Burn and Matt Targett helped keep Newcastle in the Premier League.
The first players to buy into the project
The January transfer window, historically, is tough, so adding Newcastle's precarious league position and perceived spending power made it even tougher to navigate.
A number of players, for the threat of relegation alone, turned down the opportunity to move to St James' Park. Yet try telling that to Kieran Trippier and Bruno Guimaraes - the first two high-profile players to buy into the project.
Neither player had a get-out clause if the club was relegated to the Championship, which is a big indication of the character qualities Howe researches thoroughly before recruiting a player.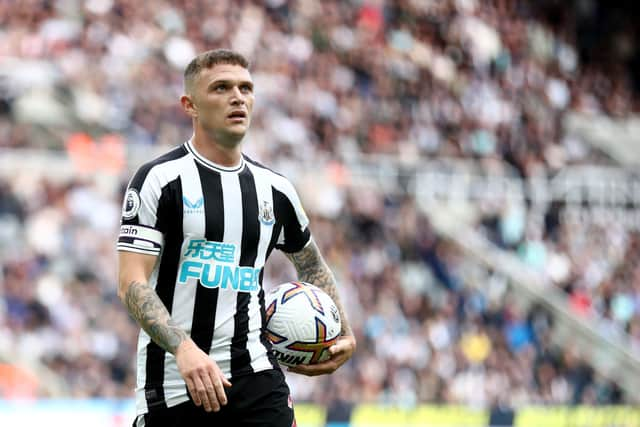 "You look at the club, you look at the fanbase – it's a huge club," Trippier said. "And now the project that's happening now, it's very exciting."
Guimaraes revealed big dreams of winning the Champions League with Newcastle.
"We are definitely going to be a club that is going to be a big power in world football," the Brazilian said. "This is a historic club with a great tradition and a beautiful history, I have no doubts about my decision to come to Newcastle.
"But in the seasons coming, the objective is to be in the Champions League and eventually to win the Champions League.
"I believe in the project, I believe in everything they spoke to me about and I am really happy to be a part of this project."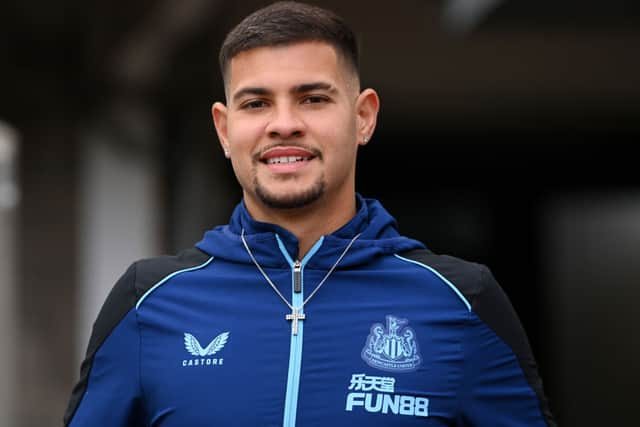 This summer, long-term target Sven Botman and Alexander Isak - for a £58million club-record fee - became the latest players to buy into the dream, and that might not have occurred if Trippier and Guimaraes didn't jump first.
Dan Ashworth
Dan Ashworth's appointment as sporting director in May - around four months after he was placed on gardening leave by Brighton after agreeing to join Newcastle - could hardly have been better timed ahead of the summer transfer window.
The four-man transfer panel became five and Ashworth immediately took centre stage when it came to transfer negotiations and identifying targets aligned with Howe and Nickson's recommendations. Indeed, Ashworth helped thrash out the Botman deal ahead of Italian giants AC Milan, while structuring the £58m club-record transfer of Alexander Isak from Real Sociedad.
That however, is just one part of Ashworth's duties, and is "responsible for the club's overarching sporting strategy, football development and recruitment at all age levels". As Ashworth said himself: "My job is to sit in the middle of the wheel and just connect, if you like, the spokes of the different departments of the club, and just try and align everything as best as I possibly can."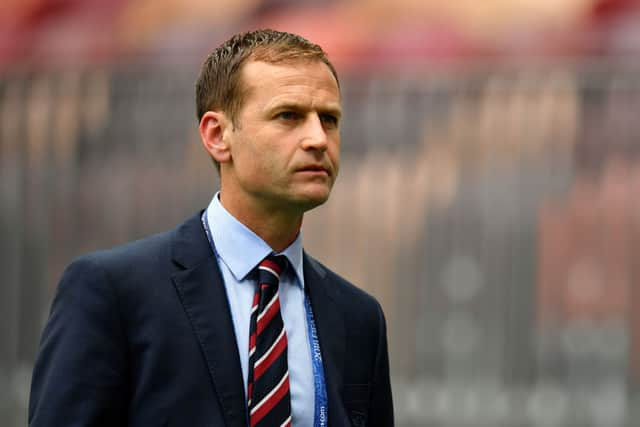 One big focus over the summer was the academy and working closely with academy manager Steve Harper. New people have been employed, whether that be coaches or nutritionists for example, plans to ensure each kid has the best chance are making it are in place.
And rather than just look at the talent across the region, Ashworth has contributed to United broadening their search, both in the UK and Europe, to sign the likes of Alex Murphy (Galway United), Charlie McArthur (Kilmarnock) and Garang Kuol (Central Coast Mariners).
Having played a lead role in the 'England DNA' philosophy and overseeing Brighton and Hove Albion's establishment as a Premier League, it's no wonder Ashworth is one of the most respected directors in Europe.
The 51-year-old, although is still new to his Tyneside role and knows there is plenty of work still to be done, has made an incredible impact so far.
Darren Eales
Chief executive Darren Eales has only been in place for a month after arriving from Atlanta United, whom he built from nothing to MLS Cup champions, but his work, alongside Ashworth, is vital to growing the club commercially.
Eales, formerly of Tottenham Hotspur and West Bromwich Albion - the latter being where he got to know Ashworth - had been with Atlanta since its inception in 2014.
During his time in the US, Eales, through enhancing the club's brand, which included building a franchise, securing the highest average attendance in MLS, creating the most valuable squad and generating the largest profits, was twice named MLS Executive of the Year.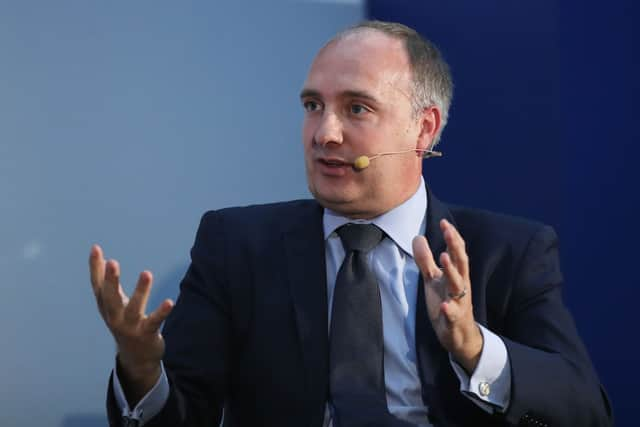 He was also named World Football Summit Executive of the Year in 2019 after Atlanta won multiple trophies, including the MLS Cup, the US Open Cup and the Campeones Cup.
"My role is collaborative with the board, setting out the vision and strategy. Our goal is to be a sustainable club, a world-class club. We want to be doing that over the next five years.
"I see myself as the facilitator. My job is to try and create those resources so we can empower Eddie and Dan on the technical side to make sure they can put the best product they can on the pitch.
"If we can grow those commercial revenues, that means we've then got more funds available to improve what happens on the pitch. Better results on the pitch means more commercial revenue. We've got the potential to be one of the top clubs."