While Newcastle United's full focus is on preserving their Premier League status, there are some big contract decisions to be made behind the scenes.
Geordie duo Sean Longstaff and Paul Dummett are two of the first-team players whose deals are currently set to expire at the end of the season.
But perhaps the biggest and the most pressing one to discuss is central defender Fabian Schar, who has become a huge part of Eddie Howe's plans.
Although clearly favoured by Howe, the 30-year-old's future at St James' Park is not yet decided.
Fabian Schar attracting European interest
Fresh reports claim the Switerzland international is attracting interest from a number of European clubs ahead of his contract expiring this summer.
Schar is said to be on the radar of Italian duo AC Milan and Napoli, while La Liga pair Sevilla and Valencia are also keen.
It adds to the speculation that he was wanted by French club Bordeaux during the January transfer window.
A key player for Eddie Howe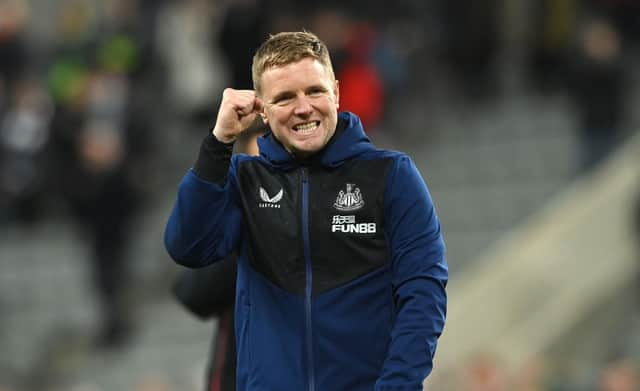 The improvements to individual players have been very apparent under Howe and Schar falls strongly into that category.
Before the former Bournemouth manager's arrival on Tyneside, Schar featured in just two of United's opening 11 games under Steve Bruce.
Fast forward to the 12 league games managed by Howe so far, the former Deportivo La Coruna has been absent for just one.
The regular usage of Schar speaks for itself, with United's head coach previously explaining how he fits his ideal centre-back criteria.
Schar's calmness and ability on the ball was already known to United fans, though it's clear his overall defensive work has got stronger.
That was typified during Sunday's 1-0 victory over Aston Villa.
Despite taking an early bang to the head, Schar battled on, where he even briefly wore a head bandage, to deservedly claim a third clean sheet of the campaign.
Schar has always been recognised as a nice footballer but in recent weeks, he's proven to be a very good defender.
Eddie Howe's praise for Fabian Schar
"Fabian is someone I have always really admired from afar for a number of years," Howe said. "We were aware of him before he signed for Newcastle.
"He's a fantastic footballer and fits my mould in what I want in a centre-back in terms of he can handle the ball, very composed and creative but he also can defend.
"I've really enjoyed working with him. He's a good character, takes his football very seriously and wants to improve.
"He's physically improved and his fitness and sharpness has returned. He's got better and better."
Will Fabian Schar stay at Newcastle?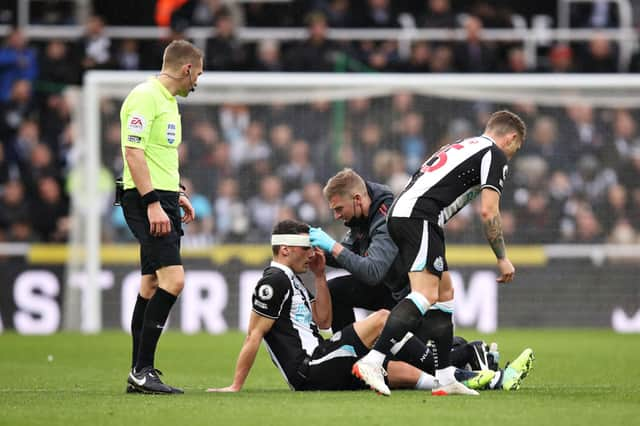 It's inevitable Newcastle will look to sign a central defender or two - possibly three - this summer, with Lille's Sven Botman remaining top of the list.
But based on Schar's displays since Howe arrived, there is nothing to suggest why he can't always challenge for a place in the starting XI.
His comfortableness in possession sets him above United's current crop of centre-backs in that regard, and it's very clear that Howe is a massive fan.
Indeed, Howe's comments above suggest he'd been keen for Schar to extend his future at St James' Park.
That said, it's Schar's decision as much as the club's.
By the time the season is up, Schar, all being well, will have exceeded the 100-appearance mark at Newcastle after arriving in 2018.
Although United are ready to embark on an exciting journey of their own, Schar may feel it is time for a new chapter in his career.
Since beginning his career with FC Wil 1900 in 2009, Schar played in three separate countries - Germany, Spain and England.
If rumours of interest from Serie A clubs are true, a change in culture may become an attractive proposition.
That is all if, buts and maybes, but what is for sure is Howe will not want to see the back of Schar, especially when he is in this type of form.