Newcastle United's players are set to have access to a new changing room at the training ground this week. The club's Benton HQ is being upgraded after the previous facility "fell significantly below the Premier League and perhaps even Championship standards".
Naturally, that has led to some disruption, with Eddie Howe's squad separated across three different rooms. Fortunately, that has not impacted results on the pitch with the Magpies currently sitting fourth in the Premier League table after claiming 24 points from their opening 13 matches.
Building work is expected to continue into the New Year, however, Howe is hopeful the new first-team changing room will be ready to use from this week.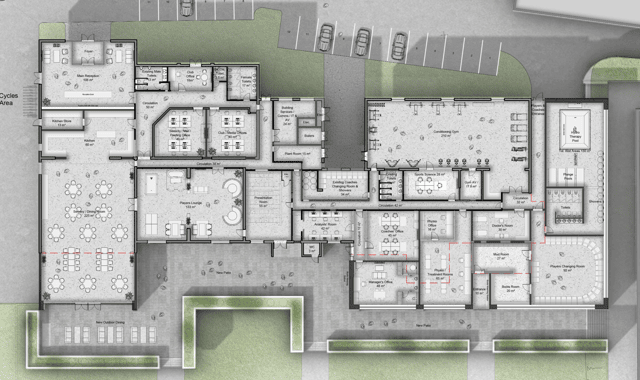 Howe said: "We've had no benefits for the moment, almost the opposite. We're in a very cramped space, but hopefully next week, I think it is, the players will go into their changing room, so that'll be a massive lift for them, not so much for the staff, yet, but hopefully we'll see the benefits in a few weeks.
"The players are the priority. They'll go into their new changing room, which is a much bigger space, and it'll mean that they're all together. At the moment, they're in three different rooms, which isn't conducive to the togetherness we want, really. They'll go into one room all together, and I think that'll be really good for them."
It is hoped the training ground upgrade will be completed early next year with refurbishment expected to ramp up during the Qatar World Cup break. The Magpies are returning to Saudi Arabia in December for a warm-weather camp, where they will also face Saudi Pro League champions Al-Hilal in a friendly.