The people of Saudi Arabia are beginning to see Newcastle United as "one of their teams". That's the view of former Watford and Manchester United striker Odion Igahlo.
Igahlo has spent almost two years in the Middle East after joining Al-Shabab in February 2021 before moving to city rivals Al-Hilal, the team the Magpies face in a friendly at the Prince Faisal bin Fahd Stadium on Thursday (kick-off 5pm GMT).
United have obvious connections to the Gulf Kingdom with the club 80 per-cent by the Public Investment Fund of Saudi Arabia. Eddie Howe's side visited Jeddah in January but this time will "meet and greet supporters" in fan event at the Hyatt Regency in Riyadh on Wednesday
Newcastle are keen to strengthen its ties in Saudi, with Chief Executive Officer Darren Eales recently stating it is an "untapped market". And according to Igahlo, the PIF takeover is already having an impact, just 12 months on.
"I know many of the fans in Saudi Arabia support the big teams in Saudi Arabia and now many of them like Newcastle because it's one of their teams," the 33-year-old told The Athletic. "Many of them are watching the Premier League more now and watching Newcastle.
"They love football in the country. When you come to see the games you'll see the fans going crazy. It's getting better and better. When they say they want to do something, I always believe they are going to do it."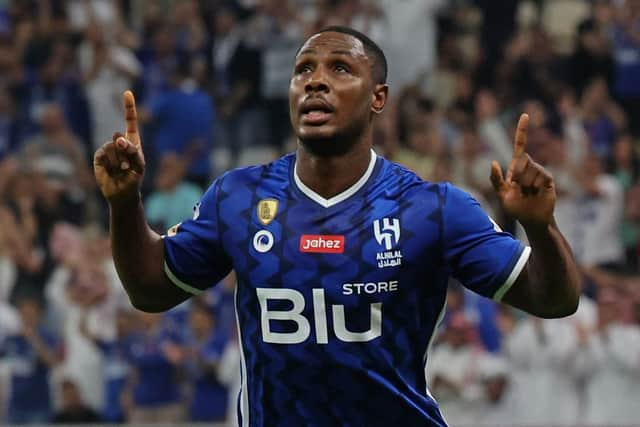 Igahlo also backed Saudi Arabian investment in former club Manchester United after the Glazers publicly put the Old Trafford club up for sale.
"Football is business and you see what they have done with Newcastle so far," Igahlo said. "If you were to say six months ago that Newcastle would be where they are I wouldn't believe it, doing well in the league, pumping money into the team and getting new players.
"So if anyone is interested in getting (Manchester) United from this place, and knows about football, put money into it and make sure that they compete in the Premier League, then why not?
"The team isn't at the level of Sir Alex Ferguson anymore and you can see they need a new owner.
"They need a change of ownership and a new owner can come in and make it as competitive as before. It's not right that a club like United hasn't won a title since 2013. Sometimes it breaks my heart watching the struggle, so if a new owner comes in I would give them my full support."