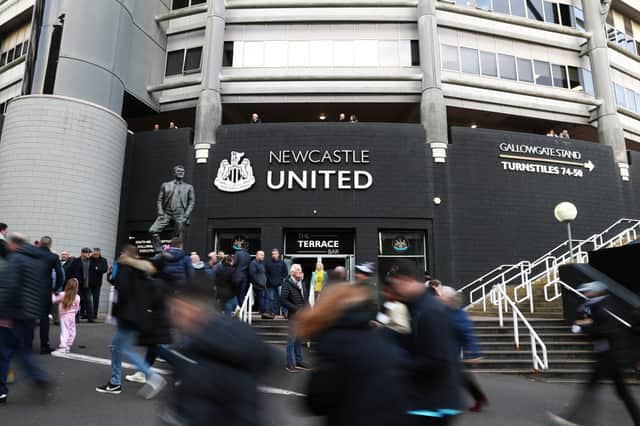 Newcastle United can spend up to an estimated £200million in the January transfer window without breaching Financial Fair Play (FFP) rules.
Maguire forecasted that the Magpies' new owners of PCP Partners, the Public Investment Fund of Saudi Arabia and RB Sports & Media can splash £800m on transfers, spread across the next four years.
What is Financial Fair Play?
FFP was introduced by UEFA in 2009 to try and reduce the amount of debt and bank loans in European football.
Essentially, FFP is there to prevent clubs from spending more than what they earn and protect clubs' long-term futures.
That said, FFP does allow room for clubs to make a loss of up to £105m over a three-year period.
How will Financial Fair Play affect Newcastle United's January spending?
Newcastle are set to kick-off their January business with the signing of England full-back Kieran Trippier from Atletico Madrid for £12m plus add-ons.
That is a small chunk of the sizeable transfer budget estimated by Maguire and the finance expert was keen to stress the £200m he quoted factors in the Magpies growing their commercial revenues.
Following the removal of the Sports Direct signage, United are expected to announce new sponsorship in the near future.
Maguire told Loaded HQ: "On transfers alone, I think I worked it out at around £800m (over four years), if they want to!
"I factored into those calculations being able to generate more commercial income but that's a ballpark figure.
"Spending it and spending it well aren't the same. We have seen clubs come in with new owners over the course of the last five to six years.
"You can bring the money in but it's got to have a good strategy. Don't be like a lottery winner who's just going to go and throw it away.
"What you will find, and this will be a challenge for the owners, as Mike Tyson used to say, 'I had a friend for every dollar I earned' and that's what the Newcastle owners will find at present.
"They will have agents, people calling themselves advisors - they will have lots of people saying 'we've got your best interests at heart'. Ignore them.
"It's important to get a good director of football in."
How much will Newcastle United spend in January?
In short, what Maguire is advising is Newcastle can spend £200m this month but won't necessarily do so with the summer transfer window to bear in mind too.
It's very difficult to put an exact figure on how much the Magpies' new owners will spend in January. Ultimately, they will spend what they feel is required to acquire the right players to hopefully keep the club in the Premier League.
The signing of Trippier is an excellent start and his £12m fee proves, that despite dealing in a naturally inflated market plus several other factors, Newcastle will be as smart as possible in their negotiations.
You can watch our writer Jordan Cronin on Loaded HQ this Thursday at 8pm as he discusses the latest transfer rumours from St James' Park.